The Photo Etching Process in 8 steps
---
What is Photo Etching / Chemical Etching?
Photo Etching, also known as Chemical Etching uses a combination of photographic digital tooling and chemical etching processes, to produce highly complex component parts to extreme precision and tolerances. Photo Etching also has benefits, such as zero metal stress; no work hardening, short lead times and low production cost.
The Photo Etching Process In-Depth
---
Step 1
---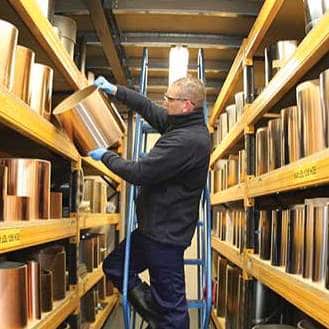 Choosing The Metal
Sheet metal or coil is selected from a comprehensive metal store (over 2000 different types of metal on the database from 0.07mm to 1.5mm thickness) and is cut to the required size. We only use high photo etching quality metal for all of our chemical etching processes. Material is allocated with a unique batch number traceable to incoming material certificates. Cosmetic inspection is carried out to ensure material quality is good.
Step 2
---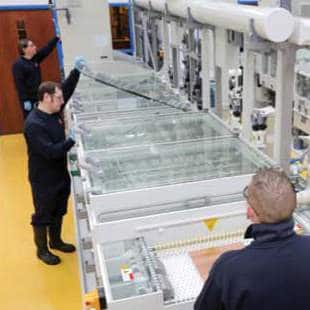 Metal Cleaning
The metal to be used is chemically cleaned to remove any rolling oils or contaminants from the surface, this is important as contamination will inhibit the application of the photo-resist and could negatively impact the quality of the finished etched part.
Step 3
---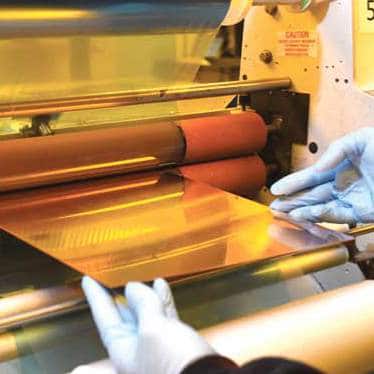 Lamination
The cut sheets are laminate coated with UV light sensitive photo resist (laminar) which is applied to both sides of the sheets using heat and pressure. The excess laminar is trimmed from the sheets.
Step 4
---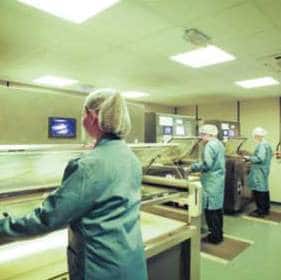 Printing
The Dry Film laminated sheet has the photo tool image applied to it by exposing the image onto the metal using a UV (Ultra Violet) light source. The component image is transferred to the metal sheet.
Step 5
---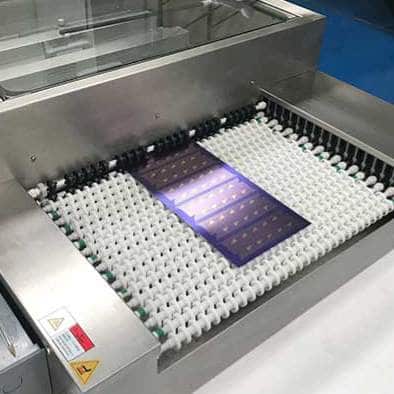 Developing
The exposed sheets are passed through a developer and chemically developed, chemistry washes away un-exposed soft areas and leaving the component shape protected.
Step 6
---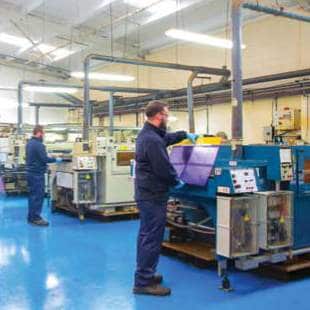 Photo Etching
Sheets are placed on the etch machine conveyor, the etch speed is calculated based on the metal thickness and etch rate which is based on metal chemical composition. A pilot sheet is etched and measured, once the target size is correct the speed is set for the rest of the sheets and samples are periodically measured to ensure machine settings are constant.
Step 7
---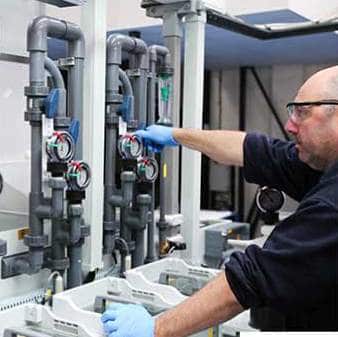 Stripping
Rinse and strip the photographically resistant dry film from the metal sheet, the etched sheet is now ready for the final inspection. Components can now have secondary operations applied such as forming, plating, heat treatment, etc..
Step 8
---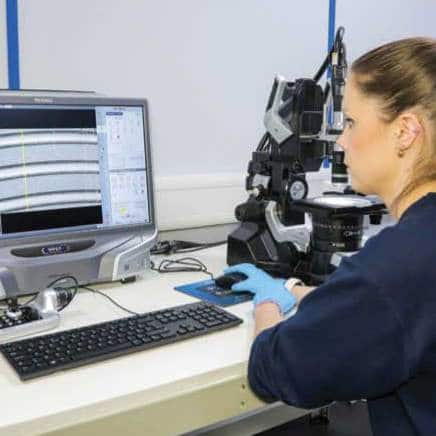 Inspecting & Finishing
QA inspection on critical dimensions as agreed with the customer are undertaken using a CMM (Coordinate Measuring Machine). Finished etched components are visually inspected and final inspection of the parts is carried out to ensure they are cosmetically perfect for the customer. Inspection is carried out to different inspection procedures to suit particular customer requirements.
DISCOVER YOUR INDUSTRY
---
DISCOVER OUR PROCESSES
---
KNOWLEDGE BASE
---