Advanced Chemical Etching – August Roundup
Published on 03/09/2020
August has seen ACE continue to focus on research and development as part of a continuous improvement and innovation commitment, serving exciting and developing industries in the UK, Europe and beyond with our world-class photochemical etching process. Find out what's new at ACE in our August news roundup.
This month ACE looks to the rapidly growing fields of electric vehicle (EV) and hydrogen power technology. We'll be touching on chemical etching's role in the electric and hydrogen vehicle sector's future development as further innovations in precision engineering and parts manufacturing help revolutionise green motoring. Also in August: quality retains a central role at ACE as we renew our commitment to a company-wide quality culture and continuous improvement programme.

ACE At Forefront of Drive Towards EV And Hydrogen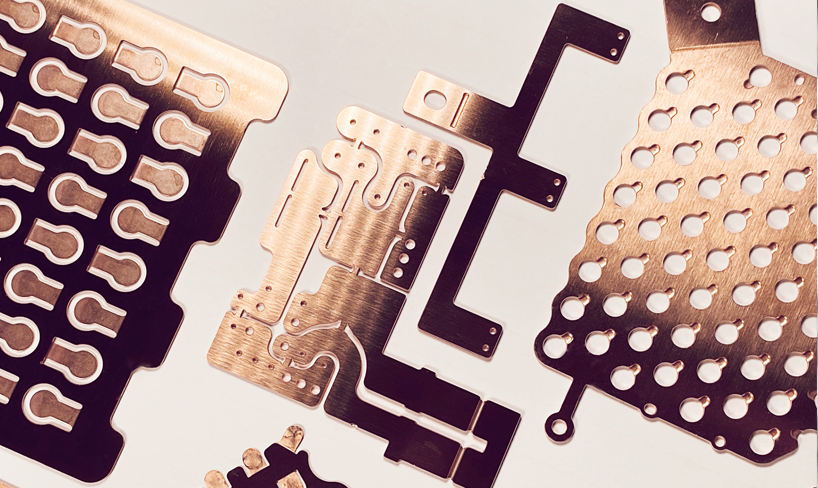 Advanced Chemical Etching continues to support the rapidly growing EV and hydrogen fuel sectors.
The EV and hydrogen trend has been accelerating throughout the UK, Europe, as well as further afield in the US and Asia, fuelled by the adoption of green incentives and the commitment of governments to curb emissions.
Electric cars, in particular, have seen a surge in demand in the UK, as the Government plans to ban the sale of new petrol, diesel and hybrid cars, with some sources speculating this could take place from 2035. Europe is leading the charge in electric vehicle adoption, with the electric vehicle sector growing in sales by 44% between 2018-2019.
Home-grown hydrogen innovation is taking place as part of the UK's route to net-zero emissions. A recent report published by the Government's heat commission suggests that "significant market building" will need to take place in order to create the demand for the gas and drive down production costs, while further noting that a recent £90m investment will go some way to addressing these barriers and increasing hydrogen production in the UK.
Advanced Chemical Etching remains in a strong position to support development within the EV and hydrogen fuel sectors, with a breadth of experience developing precision components not only for passenger vehicles but also for HGVs, planes, drones and other emerging applications.
As one of the largest specialist manufacturers of metal components in Europe, ACE has developed ever more precise chemical etching solutions specifically geared towards e-mobility and fuel cell applications, majoring on prototypes for design proofing and preproduction volumes.
Typical components for use in EV manufacturing include bus bars etched from either aluminium or copper, battery interconnects, heat exchanger plates and much more. As with all precision metal components produced at ACE, our specially developed processes ensure low-cost digital tooling, with a fast turnaround for testing alternative designs. Parts can be produced in quantities from 1's to millions – the process can accommodate low, medium or large volume production with short lead times.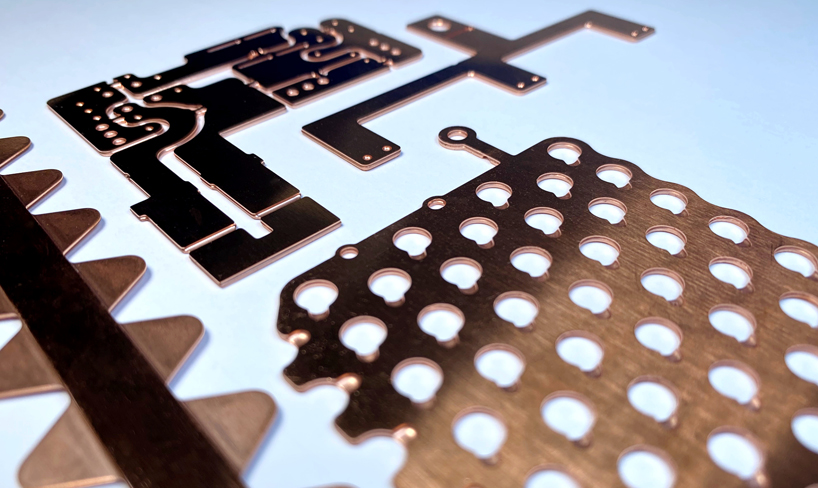 Photochemical etching is an important fabrication process that can be used to produce precise details such as flow channels on metallic fuel cell plates. The chemical etching process does not impart heat or stress on the material – different flow patterns can be etched such as parallel, serpentine, or grid channels without affecting the physical and chemical properties of the base metal. As no hard tooling is used, parts remain burr and stress-free, negating the need for subsequent machining, and crucial for the EV sector, the process has the ability to remove metal locally, helping to achieve weight down targets.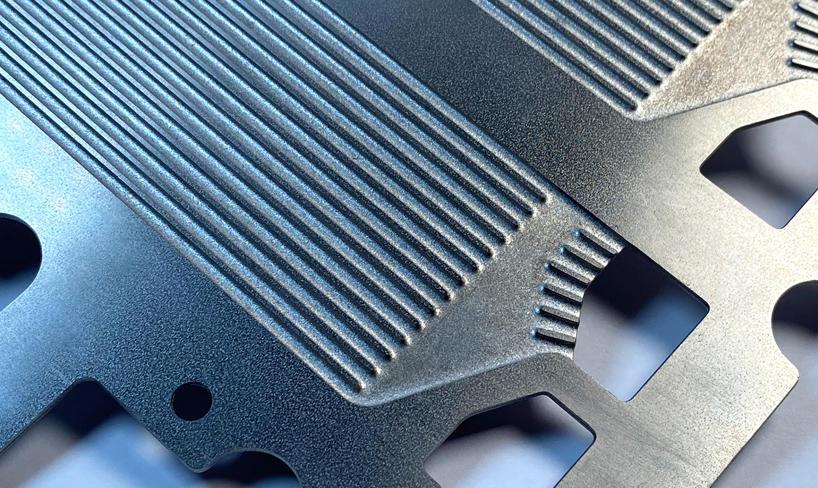 More information and technical specifications of chemical etching for EV applications can be found on our dedicated EV page, with further details on the secondary operations offered such as metal forming, plating and heat-treating on our EV technical insert. In addition, we have published an extensive overview of hydrogen fuel cells and photochemical etching in our hydrogen fuel cell whitepaper, which features in-depth information on the manufacturing capabilities and process of fuel cell components at ACE.
"Quality Culture" Takes Centre Stage At ACE
ACE has reiterated its commitment to quality in August as part of a previously featured continuous improvement programme at the Telford manufacturing facility.
As part of a focus on research and process development, ACE has been able to penetrate new and exciting markets while ensuring the same high level of quality and consistency that is so important to our customers.
The company-wide "quality culture" in place at ACE continues to ensure that all components supplied are "right first time," delivering confidence to clients in a diverse range of sectors. All components manufactured at ACE are subject to our rigorous quality control process, ensuring zero imperfections – essential for applications such as safety-critical parts.
ACE already holds ISO 9001:2015 (quality) accreditation, and as part of our continuous improvement programme are rapidly progressing towards securing AS9100 (Aerospace QMS), IATF16949 (Automotive QMS) and ISO13485 (Medical QMS) to increase support and manufacturing provision for these sectors.
Our commitment to quality starts with close liaison with the customer at every stage, which ensures full traceability and allows ACE to offer value design and manufacturing, ensuring consistency, quality and often securing significant cost downs in the process.
In collaboration with our customers, we will deliver added value through technical leadership, problem-solving, mass flexibility and fast reaction, through the application of world-class quality and delivery service. No matter your requirements, our expert team will work with you to produce the high performance, lightweight and reliable parts you need. Contact ACE today on 01952 416666 or email sales@ace-uk.net for an initial consultation.