AEROSPACE PARTS ETCHING,

DEFENCE & SPACE
Flying High with Aerospace & Defence
Quality, speed, precision and innovation are four of the key drivers that make ACE an instrumental partner to the Aerospace Engineering and Defence sectors.
ACE is your reliable source for quality aerospace parts etching.  Lean manufacturing principles adopted in other sectors are now being embedded by the company in attracting and subsequently delivering a range of custom-made components for many different aircraft platforms.
Major Industry Partners
Our growing reputation has seen us work collaboratively with many major aerospace firms, with an emphasis on helping them develop emerging technologies.
Aerospace parts etching is ideal because the process produces stress, burr and distortion-free components from design prototypes to full serial production.
Opportunities for Growth
An increasing move to miniaturisation of parts, alternative material usage and greater supply chain management all represent significant opportunities for growth in the coming years.
Chemical Etching Is The Perfect Process For Aerospace Engineering
Perfect Parts

Etching is ideal for aerospace parts as it produces stress-, burr- and distortion-free components from design prototypes to full serial production.

Precision Tolerances

We produce complex shaped heater elements from copper and nickel alloys to tight tolerances in sizes up to 1500mm x 600mm.

No Cost Increase

Unlike other processes, we etch complex channel designs simultaneously, meaning costs do not increase with profile complexity.

Etching of Micro Channels

The etching process can etch intricate and complex micro channels/features for heat exchanger shims/plates so that it maximises thermal efficiency and laminar flow. The channels are extremely accurate for both depth and channel width requirements.

Parts for stacking

Aerospace parts that require subsequent stacking, brazing or diffusion bonding use photo etched shims/plate, as the process produces flat plates with etched micro channels and the profiles are burr-free.

X-ray Analysis

We generally use the XRF (X-ray fluorescence) to validate and certify our process chemistries to give consistent etching and full process control.
Types of etched components supplied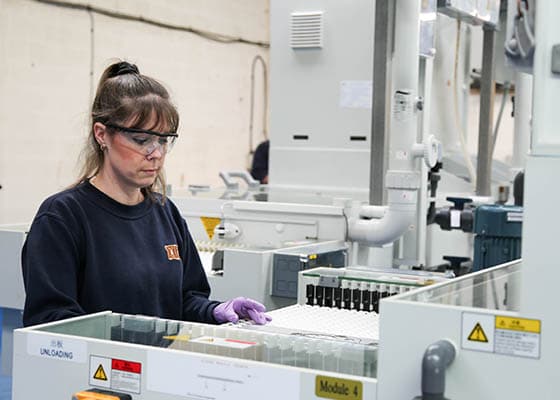 Ice protection heater elements
Precision shims & gaskets
Interior lighting components
Busbars for power components