ALUMINIUM

ETCHING
What is Aluminium Etching?
Aluminium Etching is the process of using an acid etchant to selectively dissolve away the metal until a crisp, burr-free component is left. Aluminium etching is quicker, safer and more controllable than traditional milling techniques, with components exhibiting higher definition features that are not possible to produce using other technologies.
Advanced Chemical Etching (ACE) have developed an Aluminium etching process which produces high quality etched aluminium parts both dimensionally and with excellent cosmetic appearance, a process that is highly consistent and capable of serial production volumes. 
Aluminium etching is now used in full production to etch thousands of Aluminium parts daily, and through continuous improvement work over the years controlling and certifying the chemical process the capability & capacity has now reached a very high level achieving some stunning results. Aluminium and its alloys are increasingly prized in engineering for their lightweight durability that enables energy saving. However, they are generally considered to be difficult, slow and inefficient to etch using conventional chemistry. Consequently, many users resort to punching, stamping or laser cutting to produce profiles but this comes at cost... stressing and heat distortion of the metal and the production of burr edges that have to be removed in a separate process.
Unique Aluminium Etching Process
With the introduction of this unique Aluminium etching process ACE has a proven production route that is not only far quicker but also safer, and more controllable than etching industry standard. It produces higher quality etched Aluminium components with burr-free, crisp edges and higher definition features that cannot achieved using the industry standard process technology.
An Optimised Solution
ACE first developed the new Aluminium etching process in its R&D laboratory in 2012. This was then followed by extensive pilot-scale trials aimed at optimising the parameters of the new chemical etching solution. The ACE Aluminium etching process is more controllable and more consistent than the industry standard, and produces etched Aluminium parts that meet much higher quality standards each time, every time.
Benefits Of The Aluminium Etching Process
While the conventional, industry-standard process of Aluminium etching suffers from several serious drawbacks that make the process inconsistent and unreliable for large volume production, ACE's unique process overcomes this problem.
Some of the benefits include:
Smooth edge profile and smooth surface etch profile
No surface burrs
Tight tolerances possible ±10% of material thickness
Complex geometries at no extra cost
1:1 aperture aspect ratio possible
Thicknesses from 0.07mm to 2.5mm
Part size up to 1500mm x 600mm
Fast turnaround
Serial production capacity
No heat-affected zones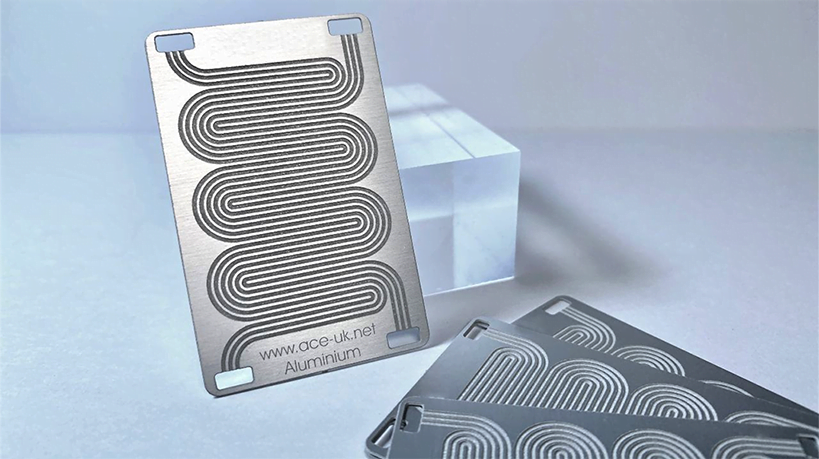 Types of etched ALUMINIUM components supplied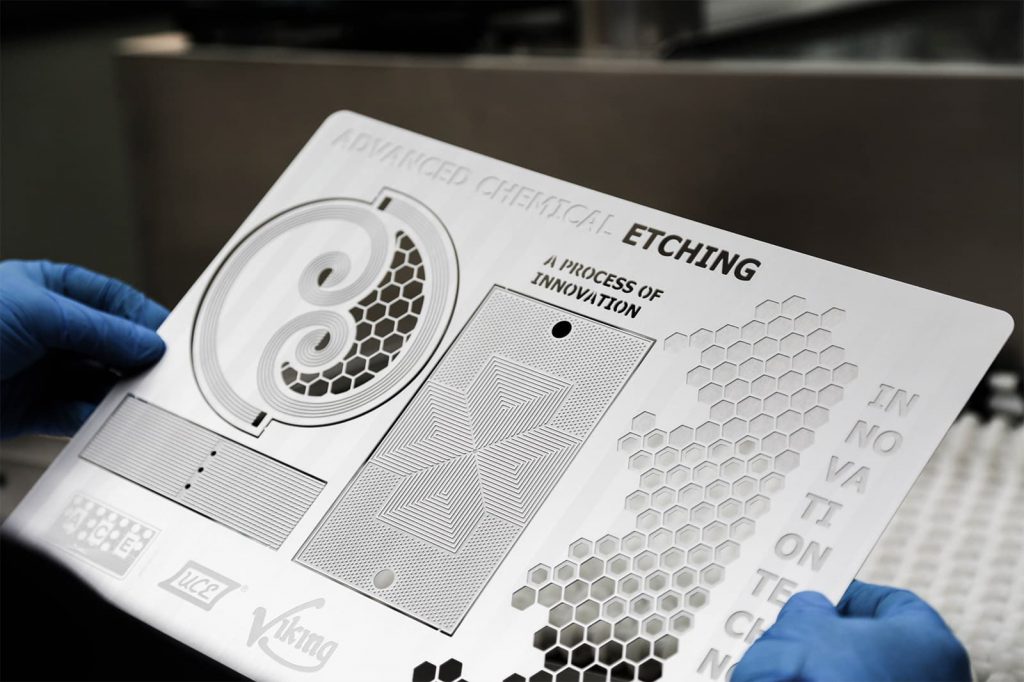 Electric Vehicle components