Advanced Chemical Etching – June Roundup
Published on 30/06/2020
June has brought a number of new innovations to Advanced Chemical Etching as the team develops new opportunities for efficiency, expandability and quality at the Telford facility. Find out all the latest news from ACE this month in our June roundup.
This month our roundup will cover ACE's participation in its first virtual exhibition, including details of how you can take part and learn more about the chemical etching products and services on offer from the ACE team. June also sees ACE embarking on a new programme of training and process improvement while renewing focus on forming and finishing services offered as part of an all-in-one components manufacturing service.

ACE Launches MedTecLIVE Virtual Exhibition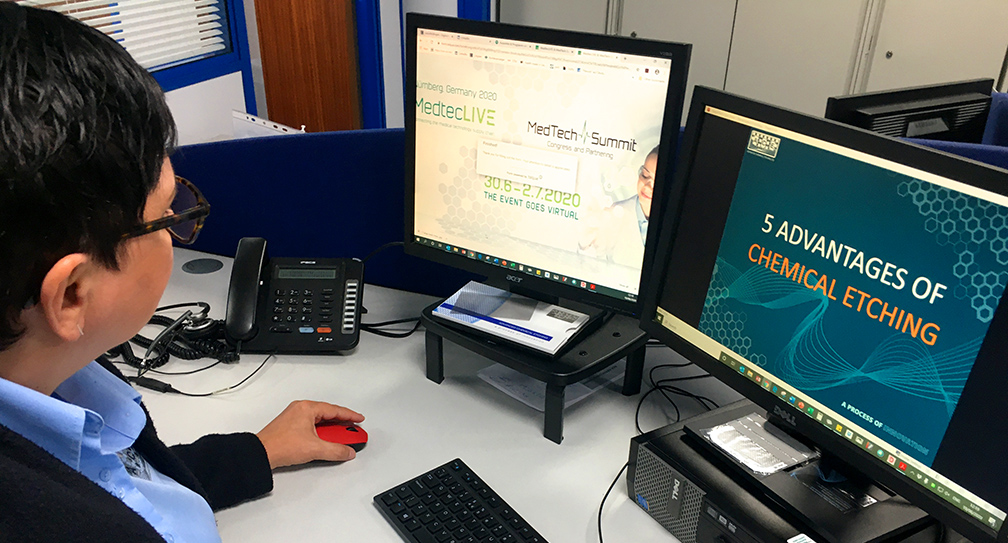 The team at ACE are excited to be taking part in the inaugural MedTecLIVE Virtual Exhibition which runs until Thursday 2nd July.
MedTecLIVE is a technological congress with a program of speakers. Held annually, the event normally takes place in Nuremberg, Germany, however due to the current global situation is now being held digitally for the first time.
"Networking all players in the medical technology industry, from classic suppliers to manufacturers – this is what this year's virtual MedtecLIVE.
During the three days exhibitors are able to inform about their innovations through presentations. A matchmaking tool will allow participants to connect with one another based on their mutual interests.
The virtual MedtecLIVE 2020 offers many possibilities to get in contact with all other participants. There are chat functions, video calls, online meetings as well as the classic contact via e-mail & telephone."
ACE have been busily preparing for the exhibition throughout June and are looking forward to connecting with industry partners and clients. The team are available throughout the event from 30/06 – 02/07/2020 to inform about ACE's capabilities manufacturing precision metal parts for the medical sector and advantages of etching over alternative processes.
Register a free account at MedTecLIVE or connect with ACE directly to join in on this groundbreaking digital event.

New Training & Improvement Programme At Telford Facility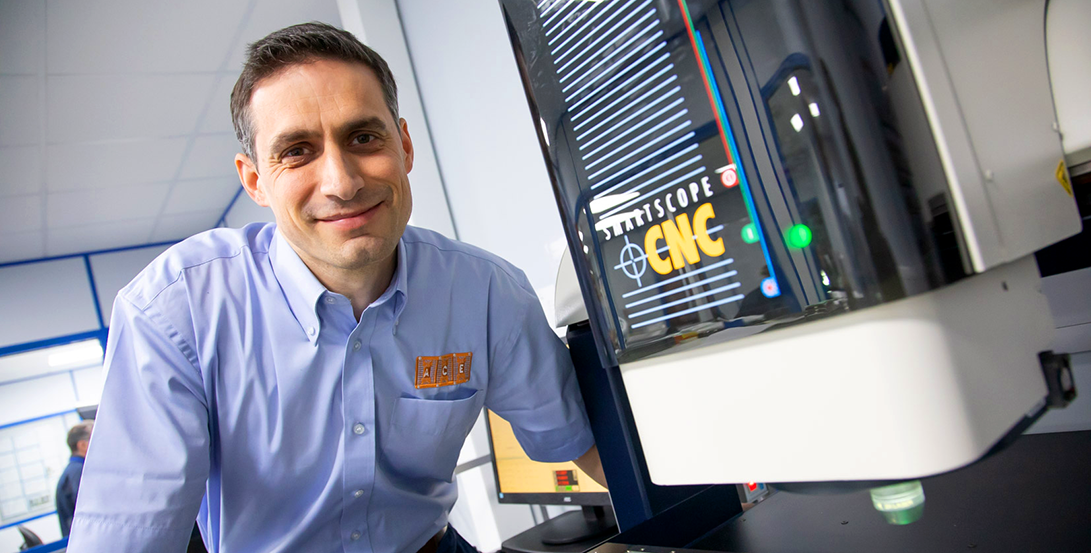 This month ACE has launched a new program of employee training while bringing new improvements to production and process management at it's Telford facility.

Training has been focussed on attaining even higher standards of conformity to quality management systems in line with a recent commitment to continuous improvement and training as part of a supplier development programme with Collins Aerospace.

Ian Redford, Quality Manager at ACE, successfully completed the AS9100 course in June. In line with COVID-secure procedures, the training was delivered remotely via an online training platform over 2 days.

This course is designed to give managers the skills, guidance and practical experience in monitoring the effectiveness and conformity of an aerospace quality management system.

Successful completion of this training means the quality assurance team are further equipped to consistently provide products and services that meet customer and applicable statutory and regulatory requirements.

In addition to training, ACE has recently brought a number of practical improvements to production and process management this month with the introduction of automated systems on the manufacturing line.





The introduction of automatic handling units means that the risk of handling defects are effectively eliminated while high standards of productivity and quality are maintained.

The custom-designed and built handling units direct product seamlessly from one process to another, reducing the need for manual handling by the manufacturing team.

Stay tuned to ACE's social media channels to receive more updates on ACE's training and improvement programme.

Focus On Forming And Finishing
ACE has recently renewed focus on secondary operations as part of an all-in-one manufacturing service, adding value to already world-class chemical etching and metal components manufacturing on offer to clients from a wide range of sectors.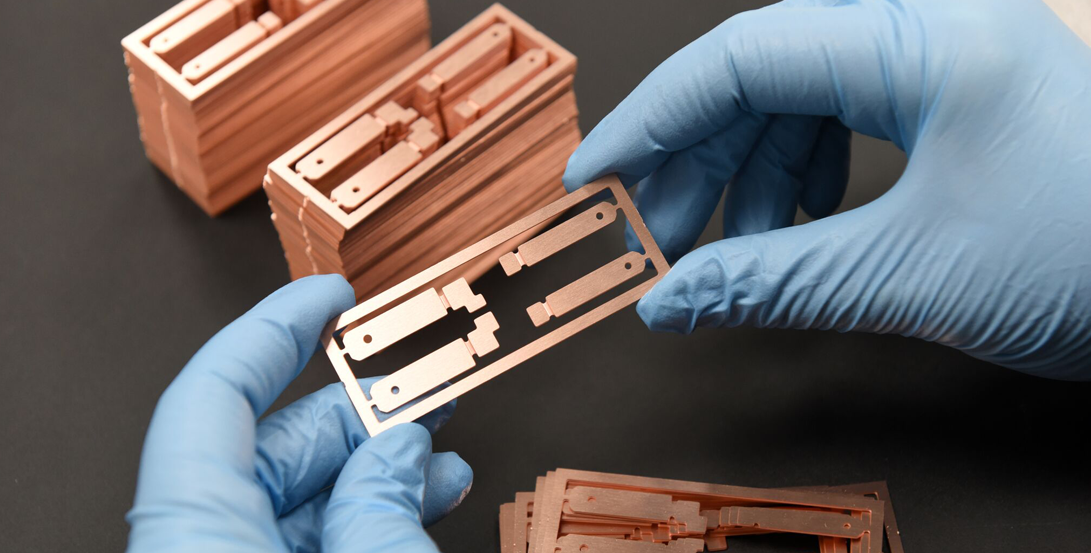 ACE works extensively with companies specialising in precision engineering projects where specialist secondary operations are necessary to ensure the highest level of quality and performance of etched components.
Over recent months ACE has been working to expand the production capacity of specially treated components, offering secondary operations such as metal forming, spark erosion, CNC milling, heat treatment and more.
New investments in equipment such as the latest HAAS CNC milling machines and Wire EDM machines mean ACE can part-etch and then part-machine if required to produce complex tight tolerance parts.
This effort has come in response to increased demand from some engineering firms in the wake of the ongoing global situation, in part due to the desire for local supply of precision components.
Chris Ball, Executive Director at ACE explained the team's reasoning for this expansion in provision;
"Whole sectors have seen the dramatic effect of COVID-19 on the supply of parts from overseas. East Asia, which supplies a vast number of engineering and technology firms throughout the world, has been hit particularly hard and has had to cut production as a result."
Many firms are telling us they're looking closer to home for the supply of specialist components to mitigate the potential disruption further supply chain issues could have.
As sectors look for ways to secure supply chains and maintain higher control on quality, ACE is stepping up capacity and bringing further improvements to the efficiency and speed of specially treated component production.
No matter your requirements, our expert team will work with you to produce the high performance, lightweight and reliable parts you need. Contact ACE today on 01952 416666 or email sales@ace-uk.net for an initial consultation.