Advanced Chemical Etching – Metal Matters May 2023
Published on 07/06/2023
Doing our bit for the local community, an important new sales appointment and taking ACE into a new frontier at Space-Comm Expo, Stand D8.
Enjoy what we've been getting up to in May in our latest edition of Metal Matters…
ACE delivers its own Toy Story to Aqueduct Little Learners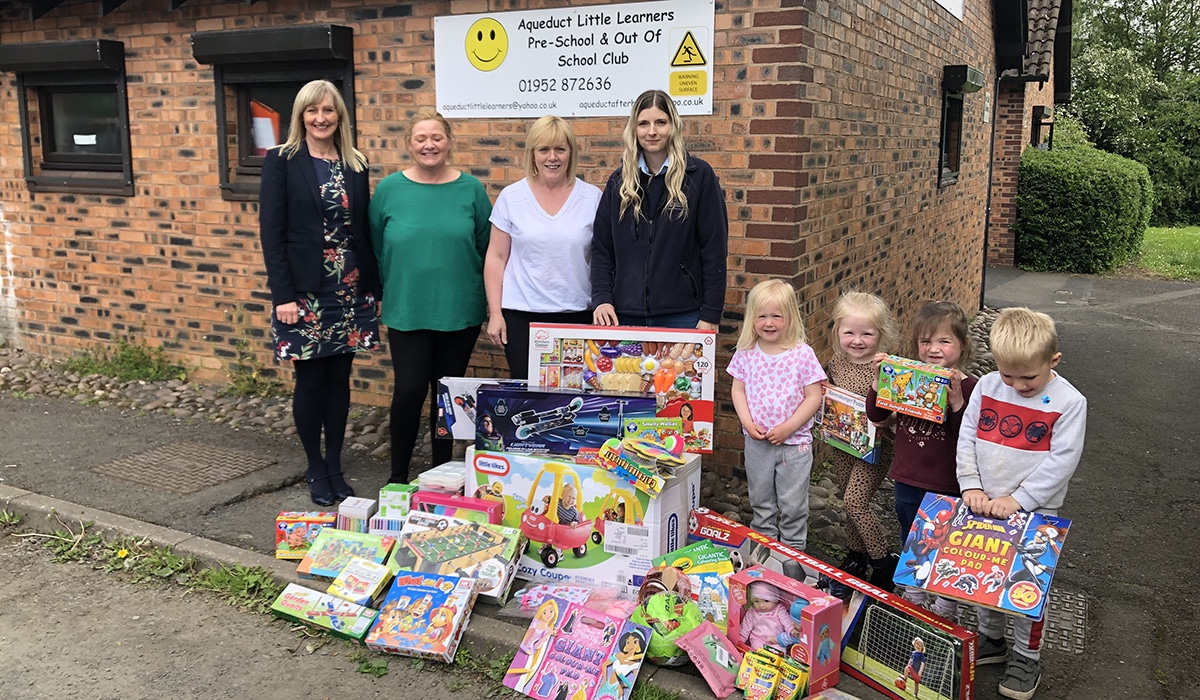 Children attending a local pre-school and after-hours club are enjoying a host of new toys, and arts and crafts thanks to a kind donation by Advanced Chemical Etching (ACE).
Aqueduct Little Learners in Telford has received a £400 boost to help it replace old equipment and replenish much-needed stocks for entertaining and teaching purposes.
The good cause came to the attention of the management team through Assistant Quality Manager Tracey Ayton, who sends her 10-year-old daughter there.
She, alongside other members of the ACE team, use the essential service to give their children a safe and fun place to spend time whilst they are busy doing their day jobs at ACE, so we felt it was only right to give a bit back.
Tracey was delighted with the support: "Aqueduct, like so many childcare providers, have been hit by rising energy prices and general cost-of-living challenges, so our donation has made a real difference.
"It has all been spent on giving the children access to new toys, games, pens and craft items and we have already seen how much they are enjoying them after we dropped the goody bags off a few weeks ago.
"They wanted to say a big thank you to ACE and all our staff, it was like Christmas had come in May!"
Welcome – Martin Cox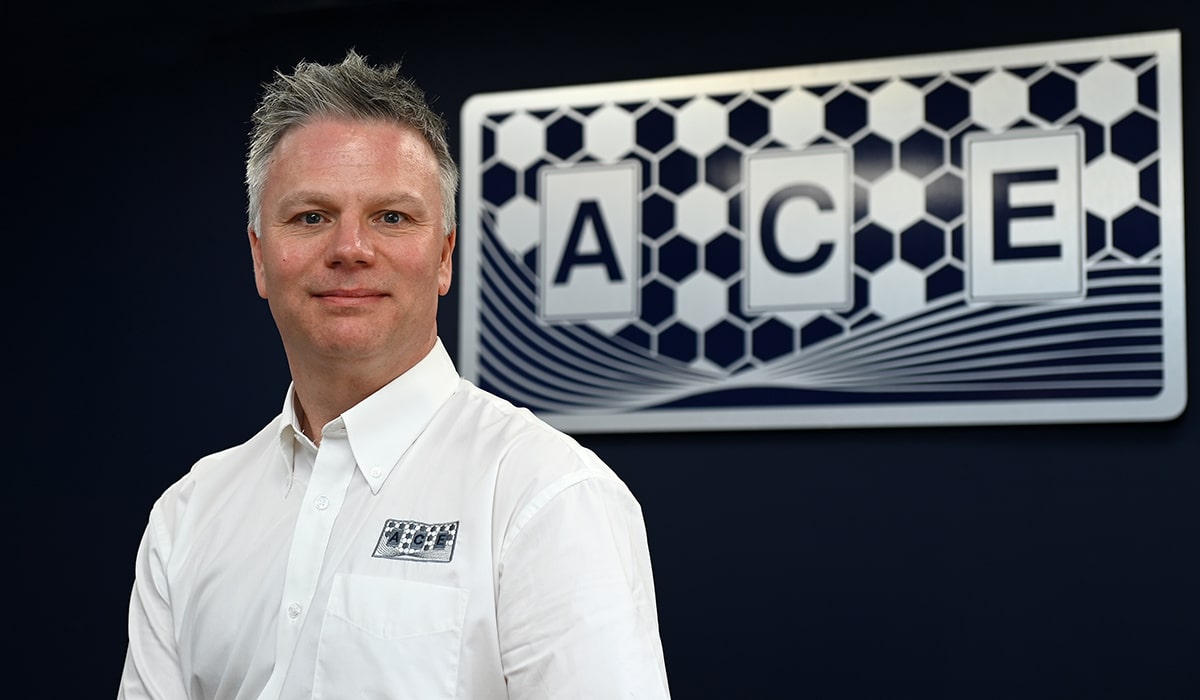 'We are delighted to officially welcome Martin Cox to the ACE sales team as Business Development Manager. 
The former toolmaking apprentice has been involved in the etching sector for more than 15 years and brings with him a wealth of technical and commercial experience spanning automotive, aerospace, electronics and medical.
He is tasked with generating new opportunities in the South and East of the UK and will be making his official debut at the Space-Comm Expo this week.
"I'm very excited to be joining the ACE team at a really exciting stage of our development. Our expertise in stainless steel and titanium means our services are very much in demand with clients across a whole host of sector," added Martin, who enjoys watching Aston Villa, travelling and DIY.
"There's a real can-do attitude in the business and I've seen that first-hand whilst I've been shadowing staff on the shopfloor, learning what makes our processes different to the rest of our rivals.
"Etching is an often underused manufacturing discipline and I plan to help ACE change that, as we continue to educate companies on its huge potential and application."
Can't wait to discover how chemical etching could work for you? Order your FREE sample pack today and get to grips with ACE's precision chemically etched components for yourself.
ACE debuts at Space-Comm Expo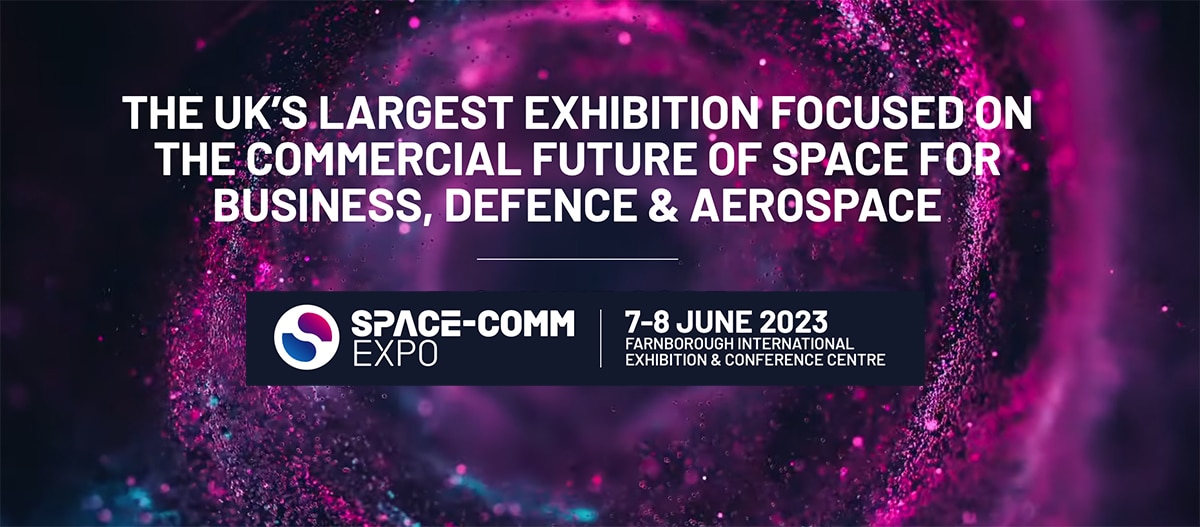 Our growing reputation in the space sector will be reinforced this week when we make our debut at Space-Comm Expo.
Held in Farnborough today and Thursday, we will be showcasing our expertise in low volume parts and our unrivalled ability to etch complex components on Stand D8.
The aim will be to convince more space companies and agencies to consider our process over conventional machining methods, as we believe etching and the use of materials, such as titanium, will be essential to the industry as it continues its lightweighting journey.
Chris Ball, Executive Director at ACE, concluded: "We are a critical supplier to the aerospace sector and we're increasingly winning new work in the world of Space. This is something we want to grow and the biggest show in the UK to do this is at the Space-Comm Expo."
Can't make it to any events? Request an ACE Roadshow visit, where we bring the event to you. This established service is back on the roads again, giving you the chance to engage with our Technical Sales Engineers from the comfort of your own building. Our team can set-up within your facility and will explain how our services can assist in your company. 
And Finally…
A big well done to our amazing production team, who continue to produce best-in-class quality and delivery performance – even with sales volumes increasing by up to 35%.
Thanks to their hard work, commitment and skill we are recording 99.95% right first time on more than 1000 orders in May, with 95% of those delivered on time. This is a superb achievement, especially considering the global supply chain disruption that is plaguing industry.
You can follow us @ace_chemetching on twitter and advanced-chemical-etching-ltd on LinkedIn. Alternatively contact ACE today on 01952 416666 or e-mail sales@ace-uk.net for an initial consultation.