ACID

ETCHING
What is Acid Etching?
Acid Etching is defined as the process of cutting a hard surface, such as metal, using a specially formulated acid for etching (etchant) in order to create a design on the metal. Find out more about how ACE produces acid etched metal components in our acid etching guide.
In this fast-moving manufacturing age, ACE has a proven track record of developing precision acid etched components. We are constantly developing new, innovative acid etching techniques and improving the formulation of our acid for etching. ACE manufactures millions of components each year, using our unique process to acid etch metal components. Our process can be applied to 2000 different metals in thicknesses of five microns to 2.5mm. Our team of technical experts are ready to advise on standard products for your sector or bespoke components that meet a specific technical application.
How To Acid Etch Metal IN 8 STEPS
We acid etch metal components using specially formulated acid for etching in a multistage process, broken down into a series of eight steps:
1. Choosing The Metal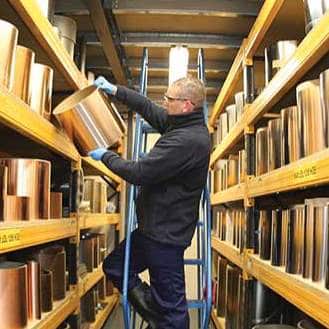 Metal selected to meet customer requirements.
2. Metal Cleaning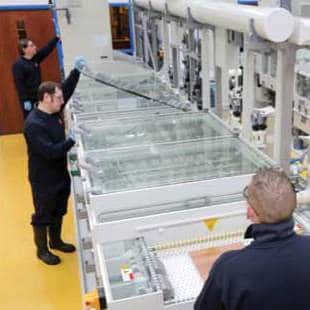 Metal sheets are chemically cleaned.
3. Lamination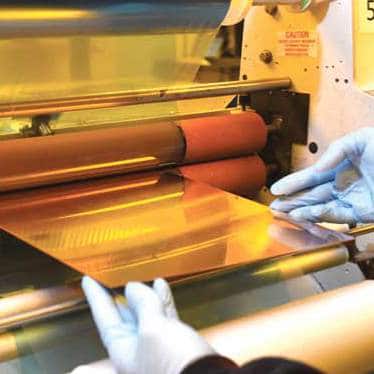 Dry film photosensitive resist is applied to both sides of the metal.
4. Printing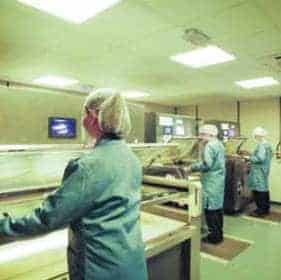 The design is transferred from the film to the coated sheet using UV LED exposure.
5. Developing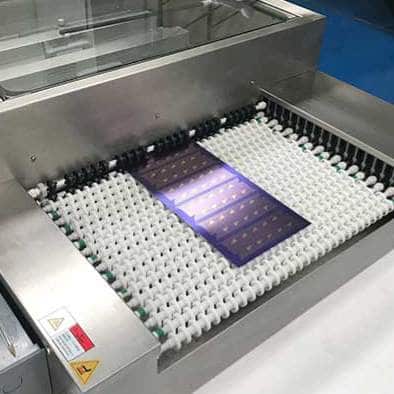 The unexposed areas of resist are developed away to leave exposed metal areas.
6. Etching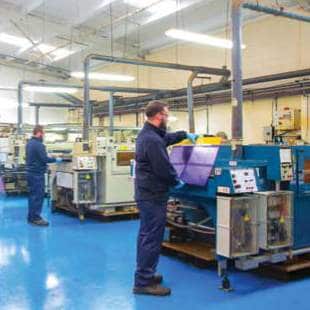 Etching acid is sprayed both sides and exposed metal is dissolved.
7. Stripping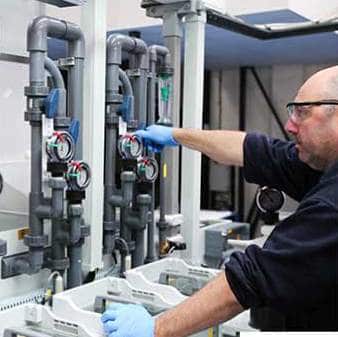 Photo-resist is removed to leave the metal parts
8. Inspecting & Finishing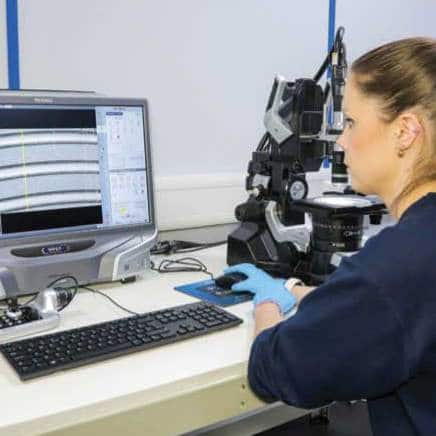 A visual and critical dimension inspection is undertaken. Bespoke products finished to customer specification.
Discover ACE's acid etching process
Discover the steps ACE uses to acid etch metal components from start to finish. ACE acid etch millions of components every month in a huge range of metals at higher volumes than our competitors. We are are UK's leader in acid etching stainless steel, titanium and specialist metals in thicknesses ranging from 0.005mm to 2.0mm. Follow along as we walk you through the production process for acid etching on metal.
The Acid Etching Process
The acid etching process allows both surface etched detail and cut through areas to be produced at the same time onto metal thicknesses up to 1.5mm.
Etched Raised Areas
Alternatively, surface etched raised areas are produced by applying etching acid to one side only… an example is the manufacture of metal etched paper dies.
Metal Surface Etching
Etching detail can also be etched into the metal surface only… for uses such as etched presentation plaques or etched signage.
To Bear In Mind…
Unfortunately we are not able to put designs onto finished metal components or shaped metal items. Etching metal is performed by applying etching acid to perfectly flat sheets of metal. Please also note we are only able to acid etch metal.
why acid etching produces higher quality components
---
The ACE acid etching process is more controllable and more consistent than the industry standard, and produces parts that meet higher quality standards each and every time.
What Are The Benefits Of Acid Etched Metal Components?
Acid etched metal parts are highly precise, have no surface defects such as burrs or heat stress and can be produced in large quantities very quickly. ACE has pioneered its own acid etching processes and formulated its own acid for etching. These are more controllable, quicker and safer than the industry standard. ACE produce a wide range of metal components using processes including acid etching stainless steel, titanium aluminium and copper to name a few, with very tight tolerances, crisp edges and higher definition features than our competitors.
Discover the benefits of acid etched metal components for yourself – request a free sample pack today. 
Acid Etching Metal - Materials We Work With
---
ACE is the market leader in acid etching metal, and have pioneered many of the techniques that make acid etching on certain metals possible. These new processes allows ACE to etch even finer line micro channels and rapidly profile acid etched metal for customers involved in producing components for a variety of industries.
see the metals ACE uses for acid etched components
---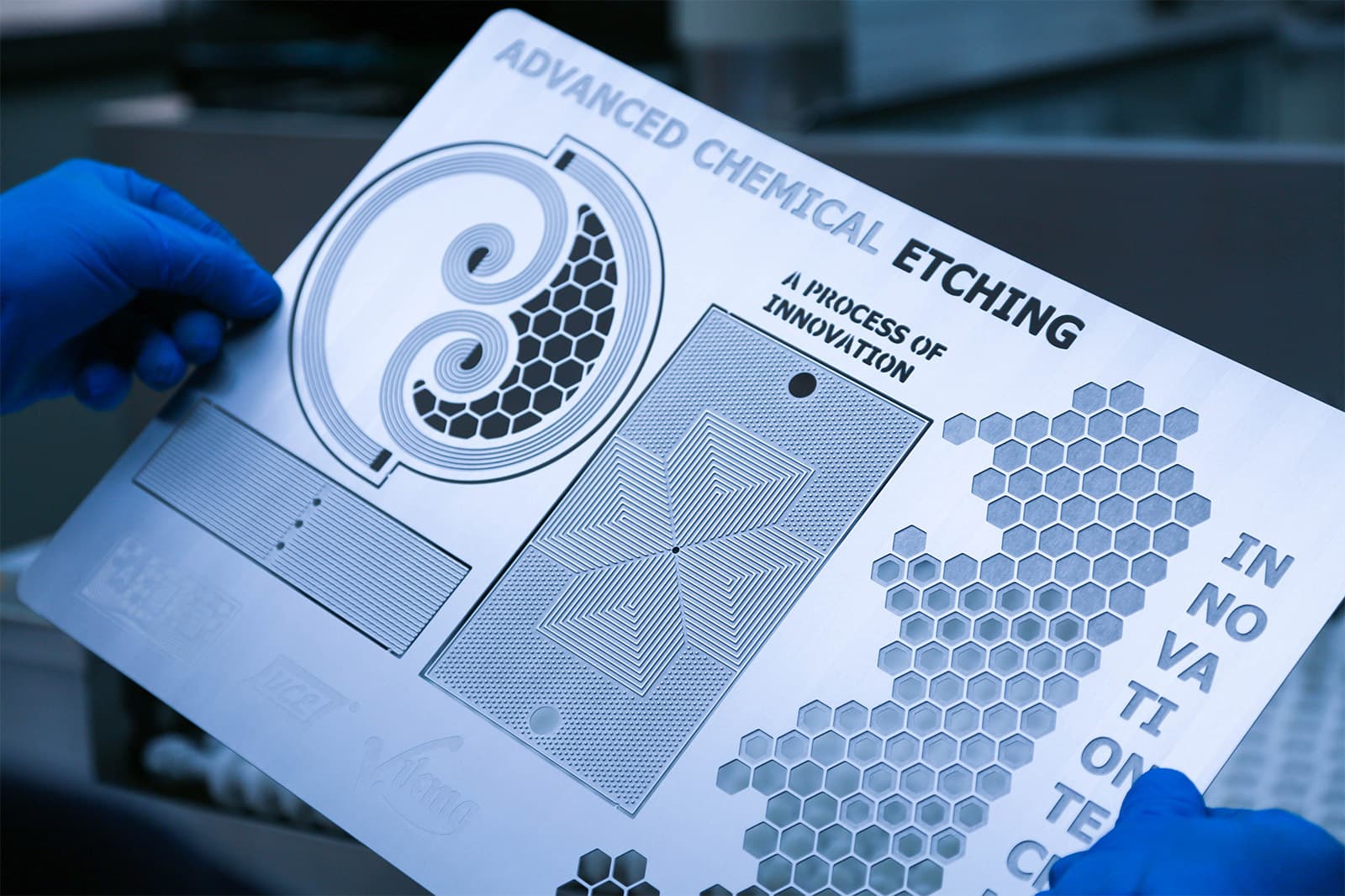 The Chemistry Of Etching Acid
At ACE our preferred etchant (etching acid) is Ferric Chloride (FeCl3). Acid etching metal can be traced back as far as 1531, when the French scholar Jehan le Begue wrote a recipe for etching on iron, formulating acid for etching by distilling ammonium chloride, ordinary alum and ferrous sulphate in a mixture of water and vinegar. Now ACE produces acid etched metal parts in a large variety of materials, and have pioneered new processes for acid etching Stainless Steel, Titanium, Aluminium and much more.
Want to learn even more about the chemistry behind the etching acid we use? Read our white paper "How does acid etching work?".