Advanced Chemical Etching – Metal Matters April 2023
Published on 11/03/2023
April has been a busy month for ACE, with export sales rising fast and new investment signed off.
Also this month: We also reflect on a hugely successful Southern Manufacturing & Electronics, a social media achievement and a big anniversary for one of our leading salespeople.
ACE boosts export markets with investment in new technology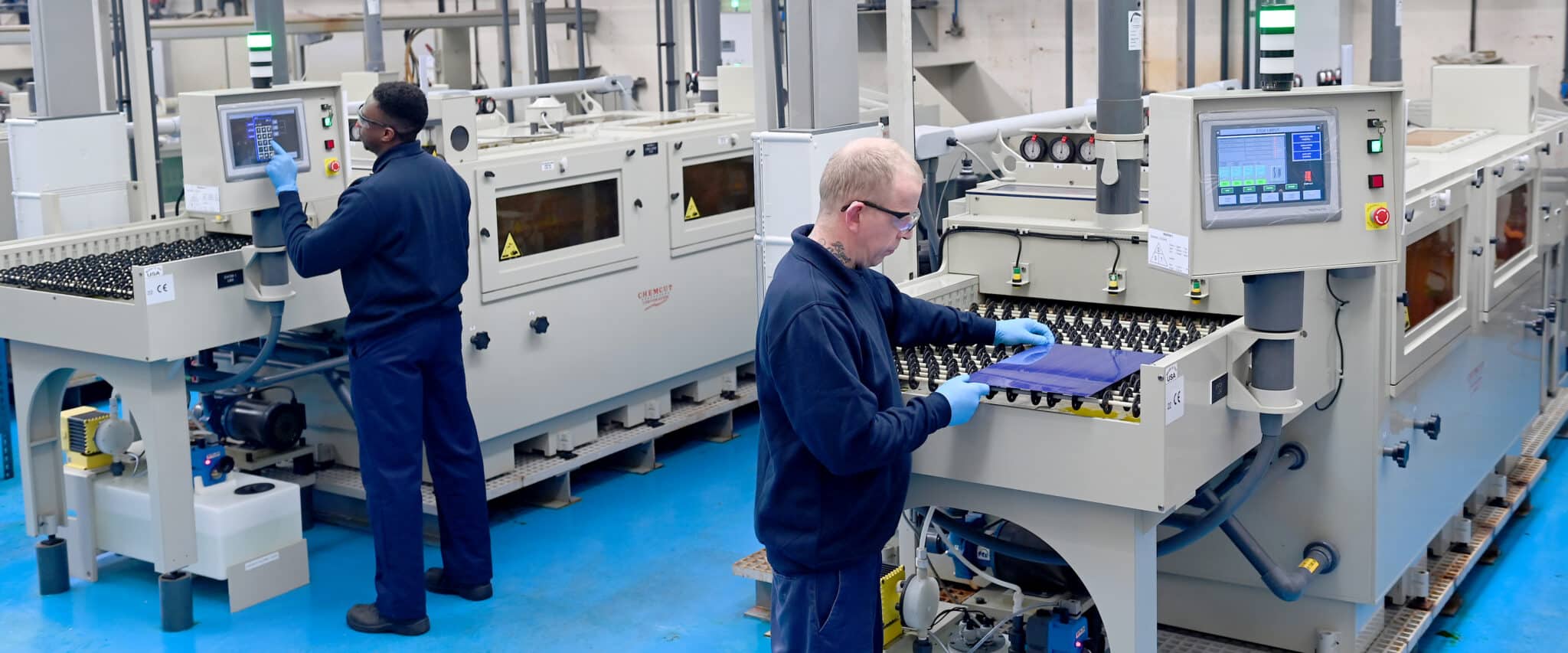 Complex metal components manufactured in Telford are being used in space exploration and the next generation of airplanes and cars thanks to our technical expertise.
Advanced Chemical Etching (ACE) has seen sales grow by 15% in the last year, with export orders increasing after we boosted capacity with the installation of two 'Chemcut' etching machines at our Hortonwood 33 facility.
With a strong order pipeline and new opportunities in hydrogen fuel cell markets accelerating, we have just agreed a deal on two further machines that will help it offer increased capacity and reduced lead times on parts.
They should be installed and operational by the end of the year and will provide the platform required for ACE to secure £10m of sales by the middle of 2024.
Chris Ball, Executive Director at Advanced Chemical Etching, commented: "Whilst we've seen a strong surge in domestic contracts, the faster growth has come from the work we do overseas where we are competing against a host of international rivals.
"Export now accounts for over 35% of our annual turnover and we're seeing really strong demand from Austria, Germany, Switzerland and our traditionally strong markets of Belgium and Luxembourg."
He continued: "Our ability to etch precision components quickly and in a range of materials is a big selling point, as is the way we control all the forming processes in-house too. This makes us extremely competitive against the rest of the world and proves UK manufacturing can do battle on the global stage."
Remember, if you can't make it to site then we can come to you… call ACE today on 01952 416666 or e-mail sales@ace-uk.net
Can't wait to discover how chemical etching could work for you? Order your FREE sample pack today and get to grips with ACE's precision chemically etched components for yourself.
'Etching' proves popular as five new wins secured at Southern Manufacturing & Electronics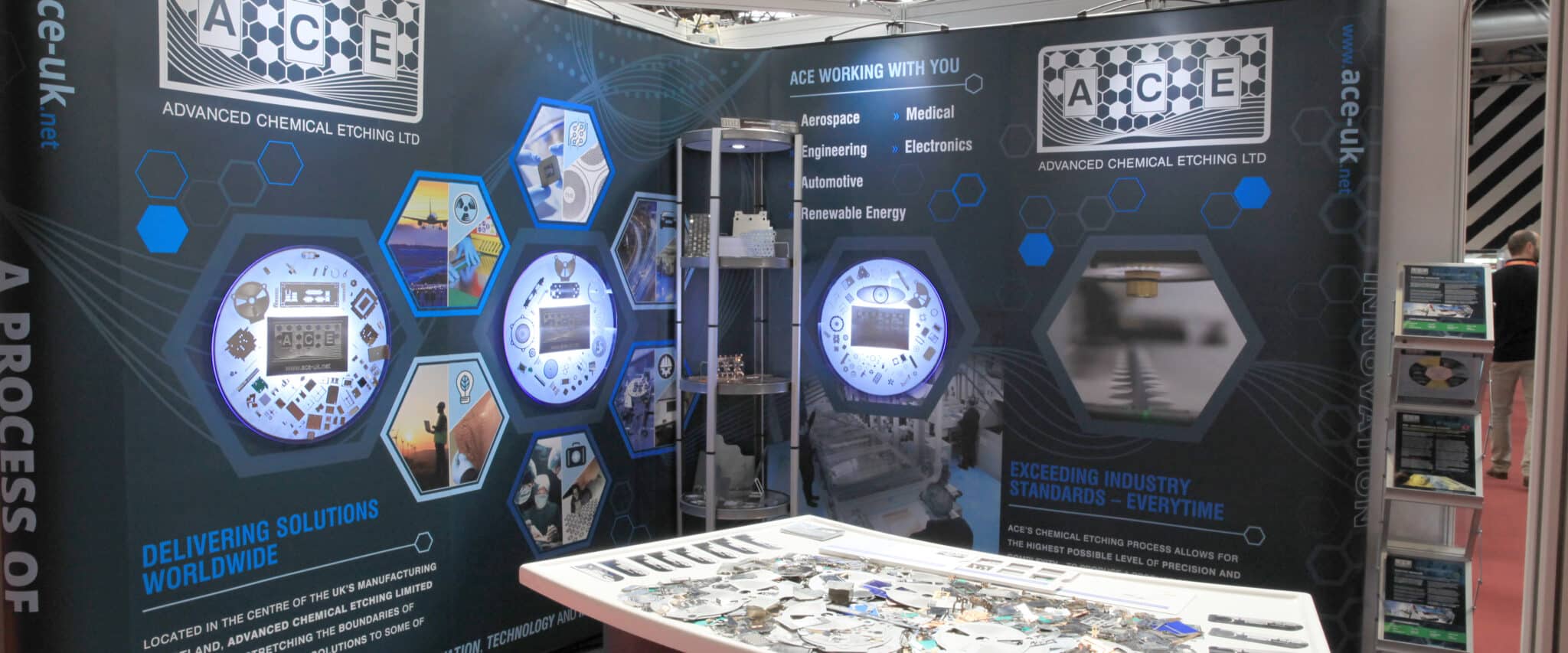 'Etching is manufacturing's best-kept secret' was the message coming out of Southern Manufacturing & Electronics in February. 
Advanced Chemical Etching took over 47 enquiries during the three days in Farnborough, with five of those already transferred into new orders for the fast-growing firm.
Three of the new wins had never used the process before but were convinced to try it after seeing samples on our stand and following discussions with our technical experts.
The end applications for our components will be spread across electronics, aerospace and general precision engineering, proving the diversity of the process.
Gary Marriott, Technical Sales Manager at Advanced Chemical Etching, commented: "Southern Manufacturing & Electronics was another great show for us, and we'll certainly be back next year.
"It's a great place to convert more people to the power of etching, many of whom had previously used stamping or laser cutting as their preferred process. We know we could do the same job more cost effectively, quicker and to the exacting standards required.
"We're just about to press the button on two further 'Chemcut' etching machines, so we've got plenty of capacity to support industry."
Can't make it to any events? Request an ACE Roadshow visit, where we bring the event to you. This established service is back on the roads again, giving you the chance to engage with our Technical Sales Engineers from the comfort of your own building. Our team can set-up within your facility and will explain how our services can assist in your company. 
Social Media Milestone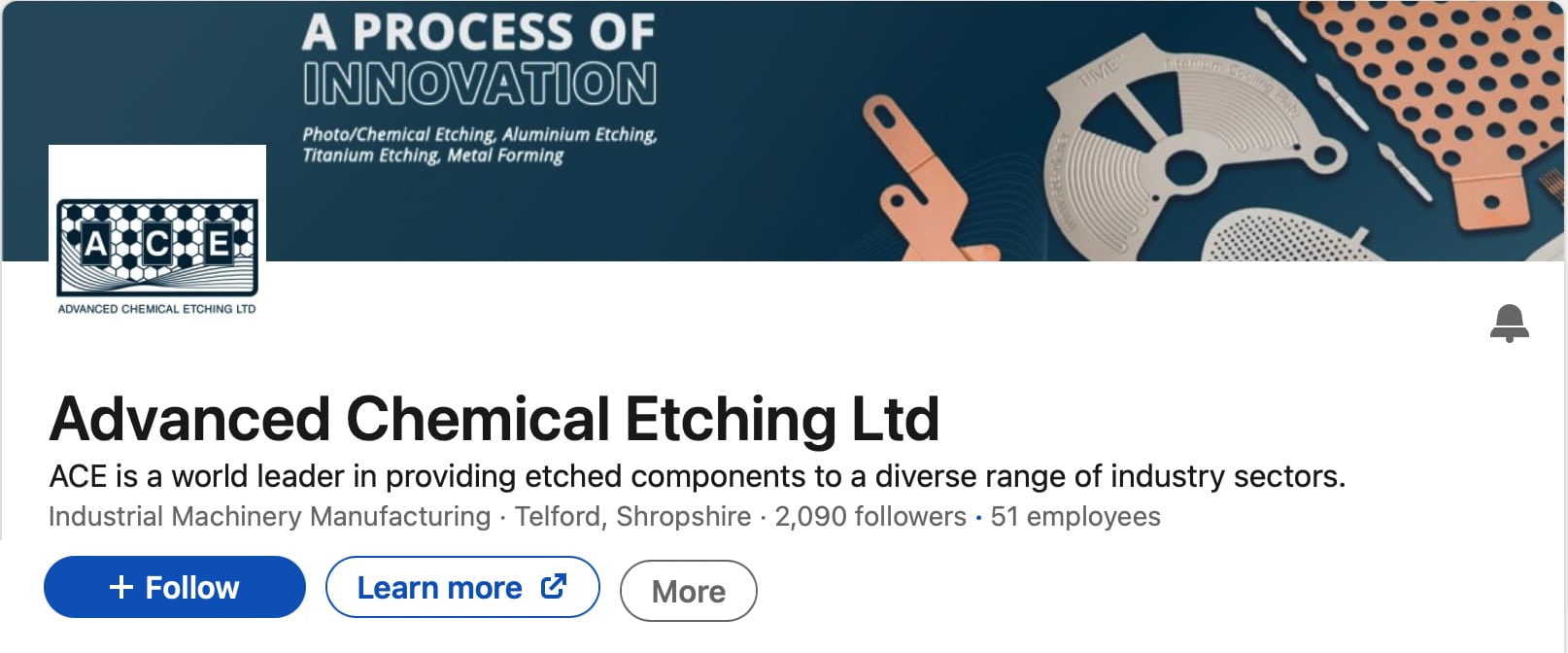 April saw us achieve a major social media milestone for the company when we passed 2000 followers on LinkedIn.
We use this platform, as well as Twitter, to tell customers, stakeholders, and suppliers what we are up to, promoting our capabilities, event appearances and the latest news from Telford.
It's also useful for sharing employee milestones and charity fundraising and we're now keen to build on it by increasing our current 2024 followers over the next twelve months. 
With this in mind, you can follow us @ace_chemetching on twitter and advanced-chemical-etching-ltd on LinkedIn. Alternatively contact ACE today on 01952 416666 or e-mail sales@ace-uk.net for an initial consultation.
Happy 'ACE' Anniversary Gary!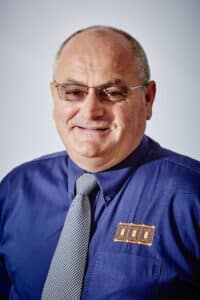 There is some big anniversary news at ACE in April, with our very popular Technical Sales Manager celebrating a decade of working for us.
Gary Marriott joined us on April 1st 2013 (no April's Fool joke we promise) and has played an important role in helping us grow the business by winning new work and helping maintain important customers during the pandemic.
"Time flies when you're having fun and I couldn't believe it when someone said it was going to be ten years at ACE this month," pointed out Gary.
"It's been a great time seeing how the factory has expanded and all the new technology we are installing, and I've loved being able to push our new capabilities in aluminium and titanium.
"I've had to get used to fishing in new markets that suit our etching expertise. Never did I think I'd end up selling products for Electric Vehicles!"
Gary has also seen the sales team expand in recent years, with the arrival of Matt Chiswell to look after the German, Austrian and Swiss markets, whilst Chris Flynn has really hit the ground running, converting new opportunities in the South East of England.
If you want to get in touch with our sales team, please 01952 416666 or e-mail sales@ace-uk.net for an initial consultation.