Advanced Chemical Etching – February 2023 Roundup
Published on 10/03/2023
February saw an increased number of both national and international visitors to ACE's continually evolving manufacturing facility.
Also this month: ACE is pleased to welcome our latest etching machines into operation, providing significantly increased levels of capacity. We also look back to the Southern Manufacturing and Electronics Event in Farnborough.
ACE host site visits from overseas customers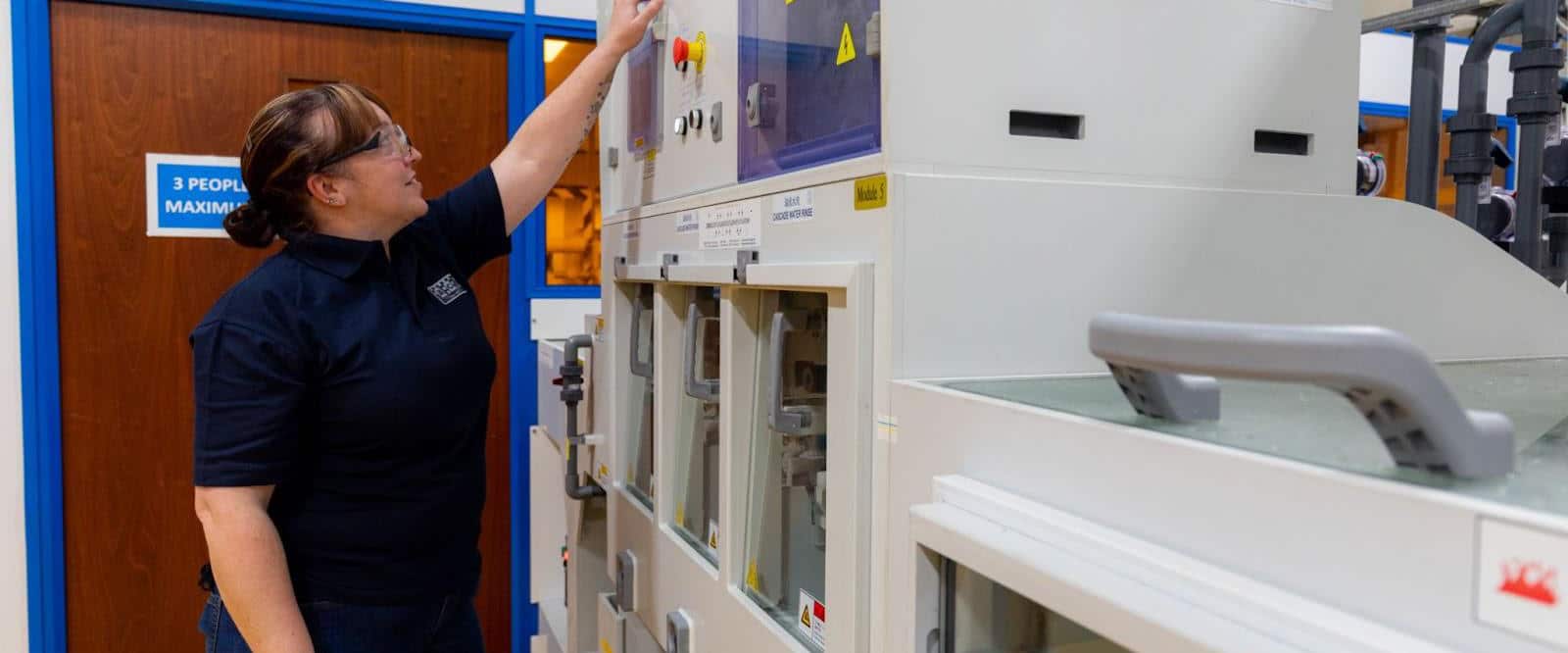 This month, ACE has seen an increase in the number of site visits from international visitors from across Europe and further afield.
Site visits give us the opportunity to showcase our facilities and continued investment with in depth start to finish process tours given highlighting the state-of-the-art technologies utilised.
Our innovative process capabilities are now in high demand across multiple sectors due to changes in the global environment and we are always pleased to offer new and existing customers the opportunity to visit the facility in witness first hand our investment to stabilise future supply.
Site visits provide customers with a greater understanding of the design solutions we offer for a host of engineering projects while also growing trust in ACE as a reliable supplier of chemically etched components.
Remember, if you can't make it to site then we can come to you… call ACE today on 01952 416666 or e-mail sales@ace-uk.net
Can't wait to discover how chemical etching could work for you? Order your FREE sample pack today and get to grips with ACE's precision chemically etched components for yourself.
ACE's new etching machines extend production output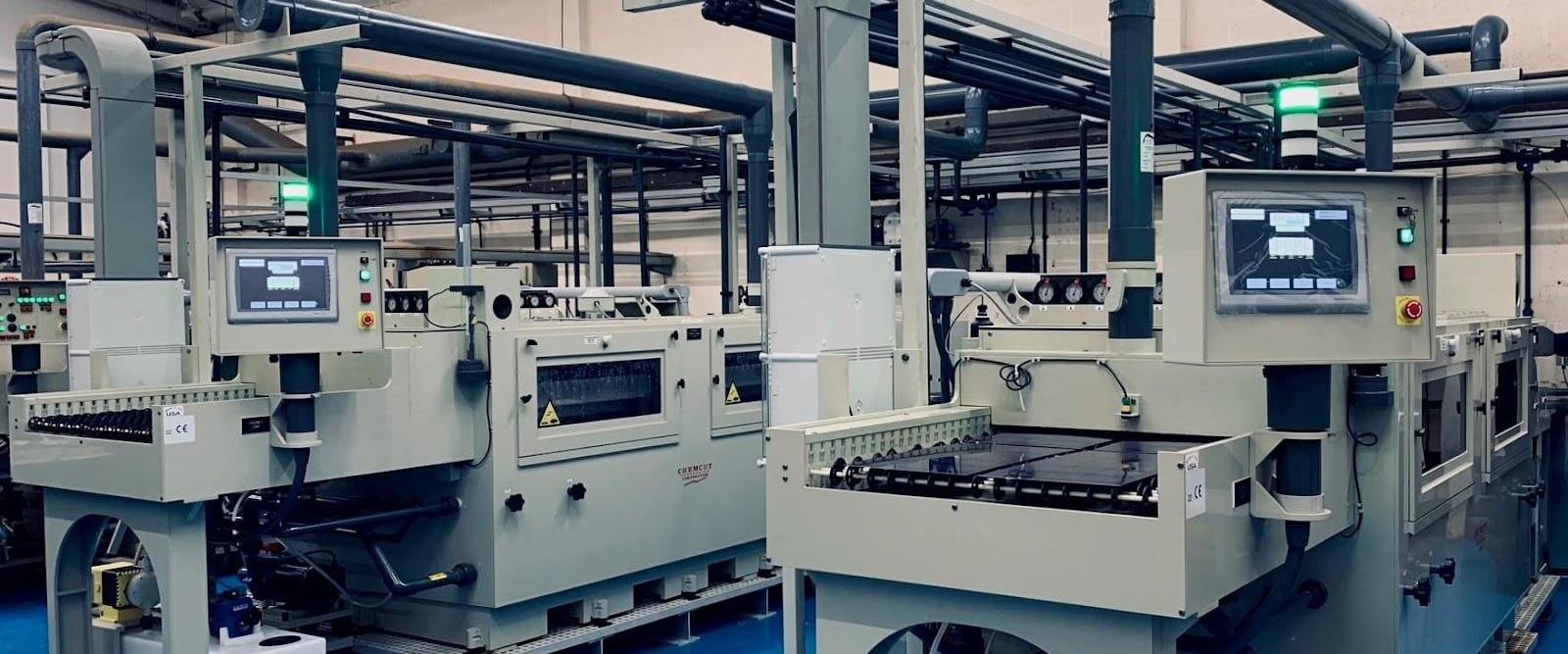 We are excited to announce that our latest chemical etching machines are now fully operational.
These machines represent a significant investment in ACE's technology and capacity, allowing us to increase our production speed and efficiency while maintaining the same high-quality standards that you have come to expect.
Our latest chemical etching machines are equipped with state-of-the-art technology and features, allowing us to produce intricate designs and patterns with high precision and accuracy. This means that we can now offer even more customised solutions to our customers in aerospace, space, precision engineering, automotive, electronics, medical, EV and renewables, meeting their specific needs and requirements.
Want to find out more about chemical etching and its applications for your project? Why not book a meeting with our technical experts? Alternatively contact ACE today on 01952 416666 or e-mail sales@ace-uk.net for an initial consultation.
ACE attend the Southern Manufacturing & Electronics Event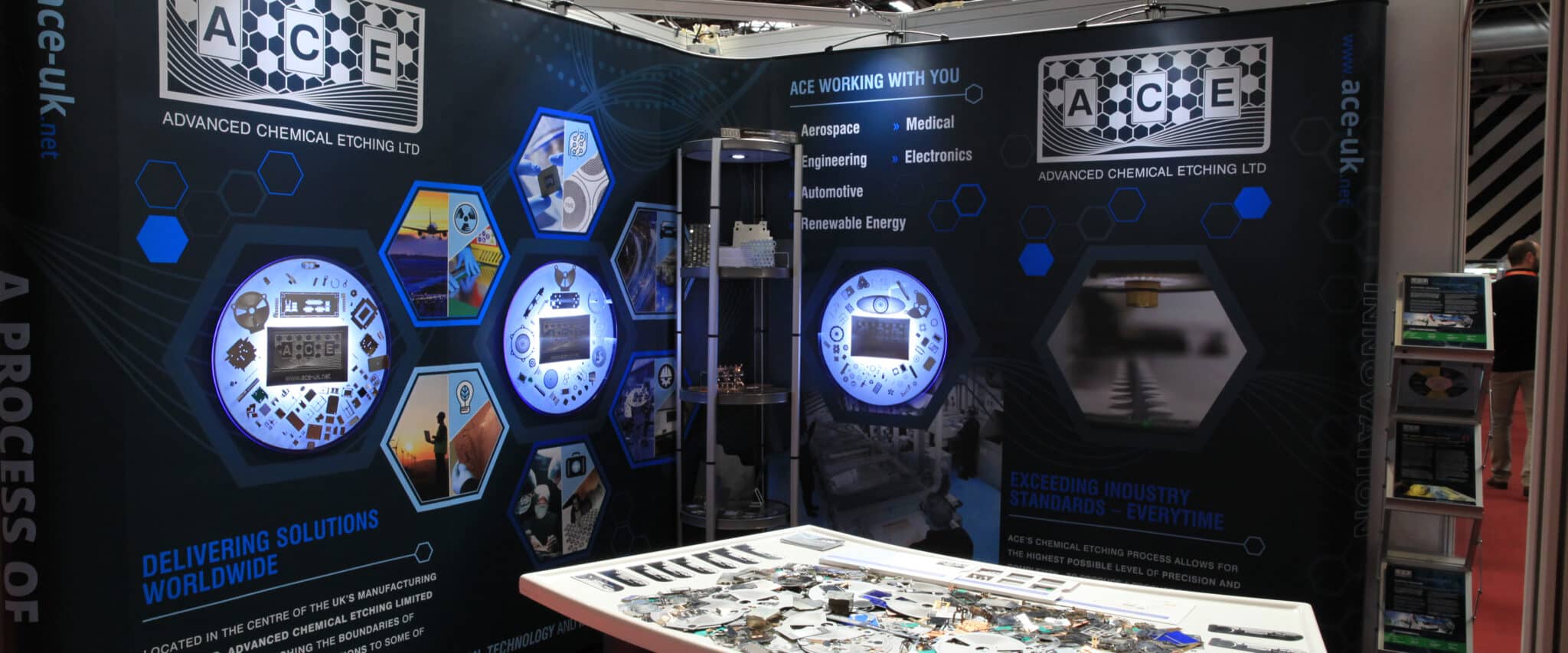 Last month, ACE participated in the Southern Manufacturing and Electronics Exhibition, held from 7th to 9th of February at the Farnborough International Exhibition & Conference Centre.
The event was a huge success, offering ACE a fantastic opportunity to showcase its market-leading chemical etching technologies and services. 
During the event, ACE demonstrated our expertise in chemical etching, highlighting our precision manufacturing capabilities and ability to create intricate designs and patterns with high accuracy. The team was on hand to answer questions, offer advice and provide solutions to attendees seeking customized metal components for their products.
The event had a large turnout, with new leads following the event. Thank you to all who visited the ACE booth at The Southern Manufacturing and Electronics Event!
Can't make it to any events? Request an ACE Roadshow visit, where we bring the event to you. This established service is back on the roads again, giving you the chance to engage with our Technical Sales Engineers from the comfort of your own building. Our team can set-up within your facility and will explain how our services can assist in your company.