Advanced Chemical Etching – January 2021 Roundup
Published on 28/01/2021
A new year means new improvements to Advanced Chemical Etching's already robust quality assurance and delivery processes. Read ACE's January roundup to learn more about the new quality clinic, Brexit supply chain control and more.
In this first news roundup of the year, ACE is focusing on the next step in our continuous improvement program, the development of a new "quality clinic" initiative designed to further improve service performance. Also: ACE's measures to ensure robust supply chain processes during Brexit and how you can check the quality of ACE's chemically etched components for yourself.
ACE Launches Quality Clinic Initiative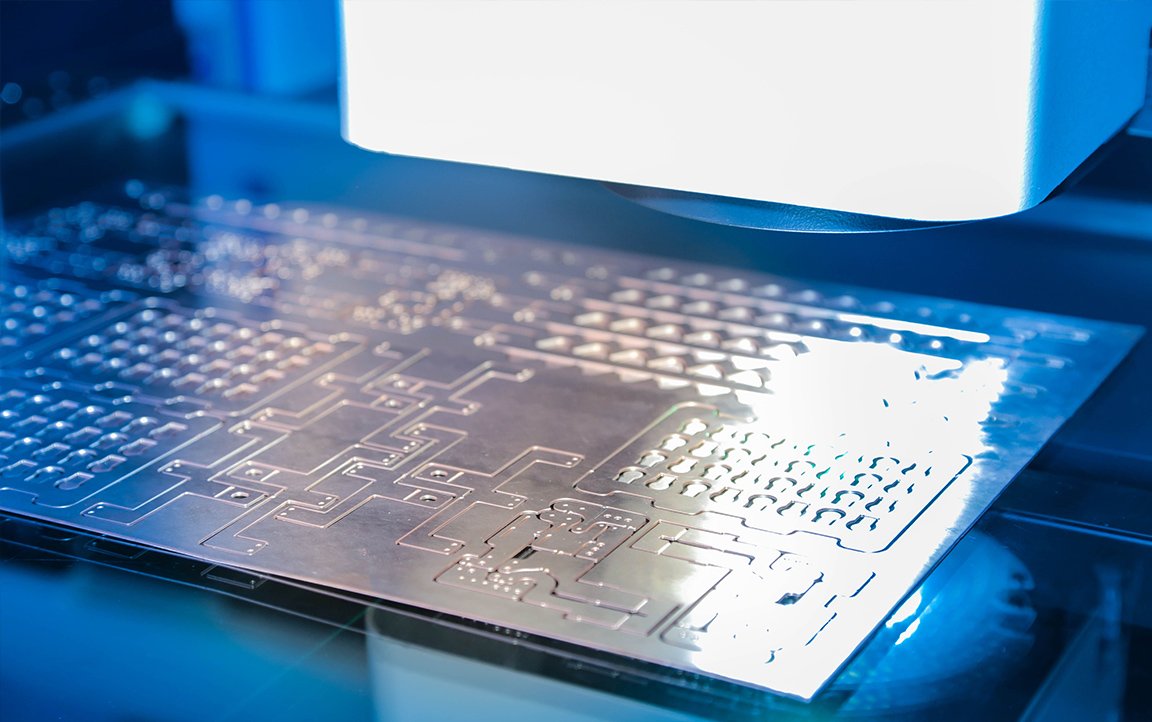 This month Advanced Chemical Etching took the next step in their continuous improvement programme with the launch of the quality clinics initiative.
This new addition to ACE's quality assurance process is designed to increase process stability, product quality and service performance by encouraging communication and cross-collaboration around any potential quality issues that may be identified during a project. The result of adopting this initiative will be maintaining already strong investigation resources, sustaining the high quality of ACE's product output and further ensuring customer satisfaction.
The quality clinic team, which is comprised of a cross-functional task force, use their problem-solving initiative to apply a number of investigative and analytical tools including fish-bone diagrams and a PDCA approach to thoroughly process and identify the cause behind any nonconforming material.
These measures have been adopted as part of ACE's continuous improvement strategy and will ensure that the Telford facility's already excellent quality and delivery record is maintained.
Quality colleague Tracey, who is assisting teams with carrying out process analyses, stated:
"It's great to see how much we already have increased everyone's quality awareness. Since we started the project we have carried out cross-trainings, simplified processes and updated a number of works instructions."
Ian, ACE quality manager, added the following:
"We have the buy-in from the ACE management team and all team members. Therefore I am confident that Quality Clinics will improve 'right first time' and make a positive impact on part quality and service delivery."
Stay tuned to learn how ACE continues to improve quality processes as part of our commitment to continuous improvement. Want to be the first to know the latest at ACE? Be sure to subscribe to our monthly newsletter and keep up to date with new developments from the team.
Ensuring Robust Supply Chain Procedures During Brexit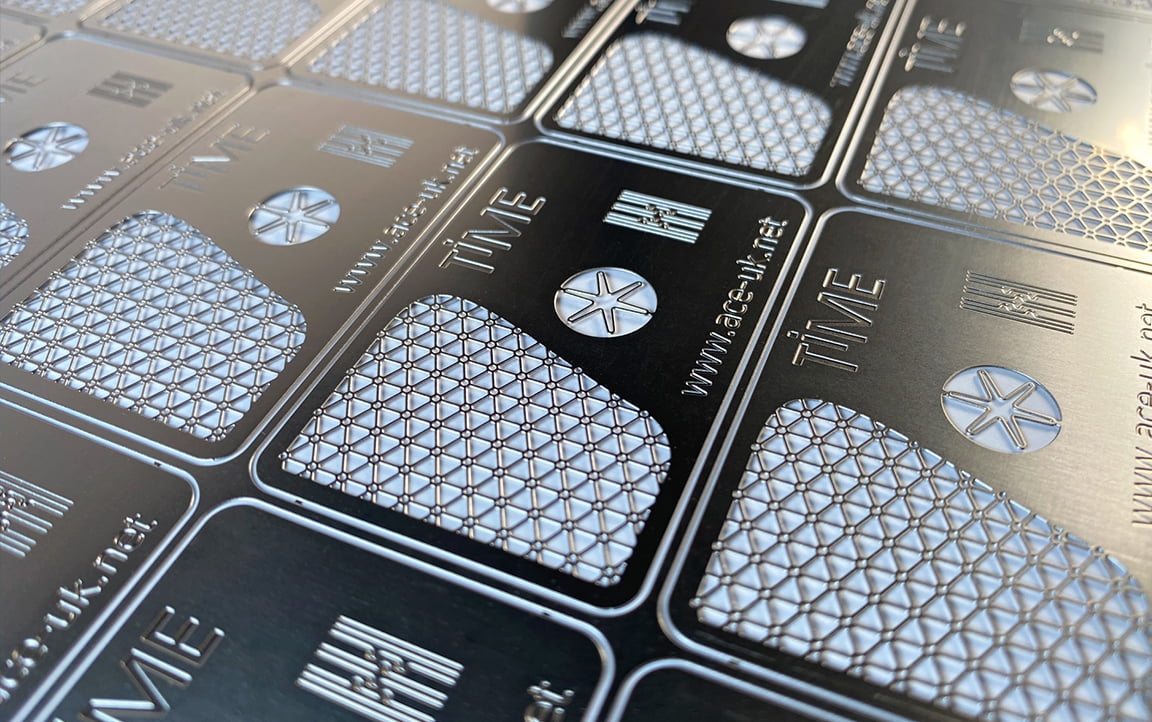 ACE has restated its commitment to ensuring the smooth operation of our supply chain post-Brexit. An ongoing process of control and communication is being utilised to keep deliveries on target and ensure customers remain informed at every operational stage.
In anticipation of potential disruption arising from the United Kingdom's departure from the EU, Advanced Chemical Etching enacted a Brexit readiness strategy focused on minimising the risk of supply chain interruption and ensuring all deliveries continue to meet customer deadlines.
Having made arrangements with suppliers to ensure the continued supply of materials, the focus of ACE's Brexit readiness strategy has shifted to make our documentation and delivery processes as robust as possible. ACE has taken proactive steps, communicating with all of our carriers to ensure all relevant information is included in documentation to prevent any unnecessary delays and costs.
ACE's policy of ensuring that deliveries are fulfilled within the customer's required window means that extra internal procedures have been put in place to maintain the fulfilment of these often tight delivery windows. These include building in extra days at the production level and where necessary shipping early to achieve the specified customer delivery date.
The team are proactively communicating with customers to establish what additional measures may be required and keep them appraised of fulfilment dates.
Should you have any enquiry or require further information about our Brexit strategy please do not hesitate to contact the team who will be able to provide detailed information relevant to your sector.
Order A FREE Sample Pack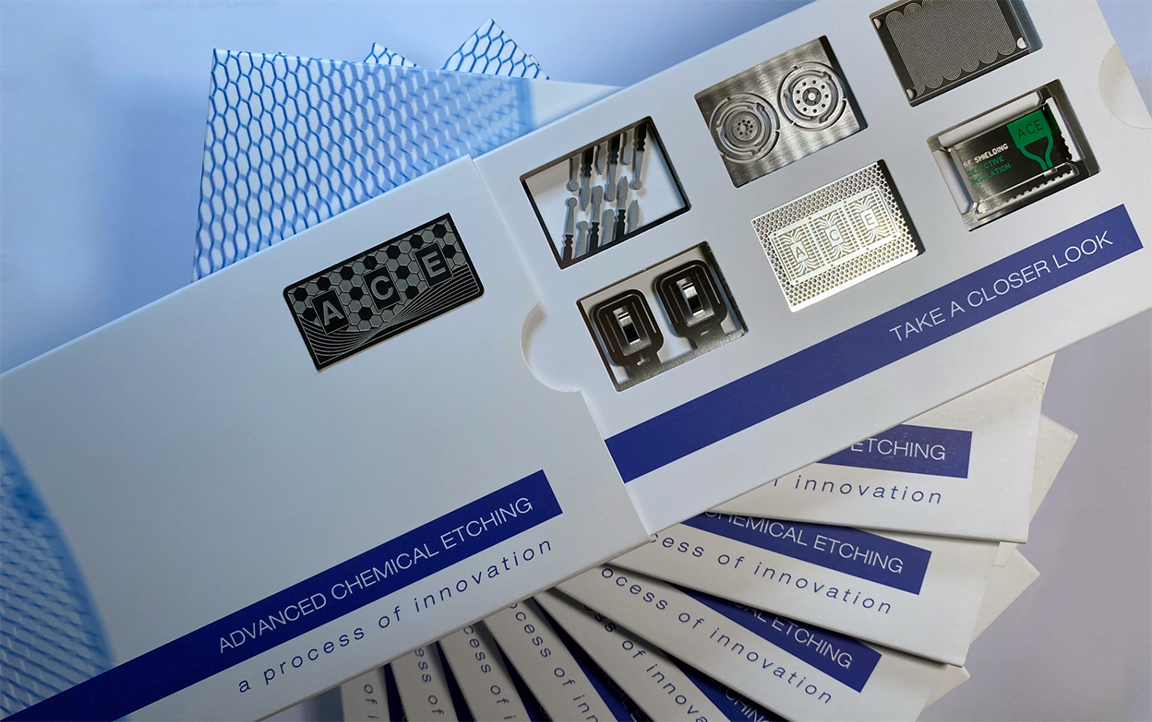 You can always discover ACE's quality etched metal components for yourself by ordering a FREE sample pack. ACE's sample packs let you inspect the high precision and tight tolerances possible through ACE's chemical etching process first-hand. Head over to the sample request page to arrange a sample pack order today.
No matter your requirements, our expert team will work with you to produce the high performance, lightweight and reliable parts you need. Contact ACE today on 01952 416666 or email sales@ace-uk.net for an initial consultation.