Advanced Chemical Etching – March 2021 Roundup
Published on 29/03/2021
Spring has sprung at Advanced Chemical Etching, with a sunny outlook for ACE's customer satisfaction and quality levels as the Telford facility achieves outstanding results on the latest customer survey. March also sees new innovations in process control and certification, and more about how you can inspect ACE's precision etched metal components firsthand.
This month we learn about the results of a customer satisfaction survey and hear directly from clients how they rate ACE's product quality, technical ability and level of service. Also this month we check in on the latest from the R&D team, who have been hard at work putting new analytical techniques to the test, further building on ACE's already robust process control and quality procedures.
ACE Achieves Top Marks For Service & Quality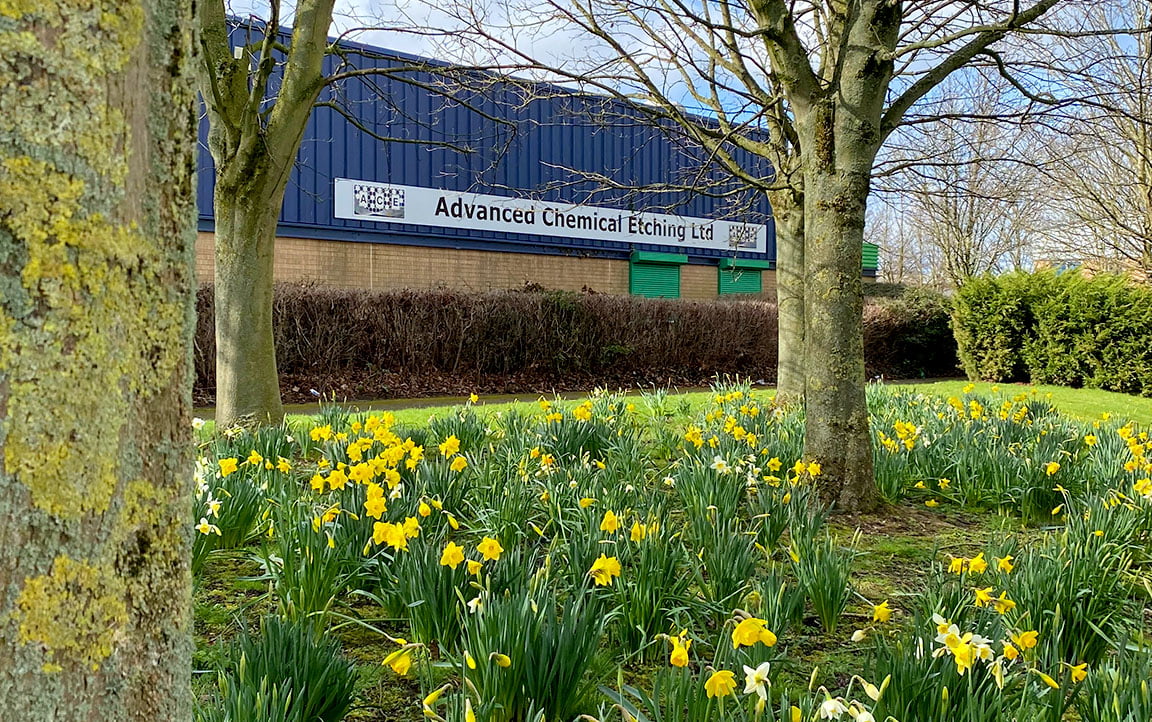 The results are in: Advanced Chemical Etching has achieved overwhelmingly positive feedback on the latest customer satisfaction survey conducted in March.
As part of an ongoing commitment to continuous improvement, ACE constantly strives to increase the already high quality of its product output and service, while also working to increase customer satisfaction at every point of communication.
With this goal in mind, the team conduct annual customer surveys with the aim of discovering where improvements can be made in established processes and what parts of these processes work well.
Overall Advanced Chemical Etching achieved a satisfaction score of 73, and feedback that was overwhelmingly positive. The highest score achieved, for a question in which participants were asked "How well does ACE understand my problems?", received the top score of 98, while the overall quality, technical ability and level of service offered by ACE were scored at 90.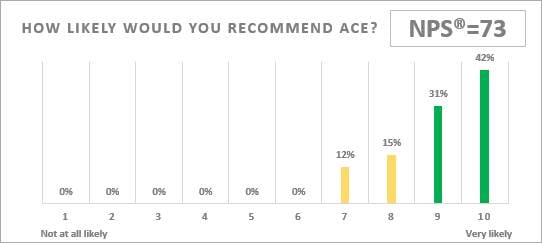 The team were grateful to receive enthusiastic and positive responses from those who participated, with direct client feedback describing how well ACE's product met their individual requirements and the extent to which the quality of service and prompt communication aided in decision making.
"I was absolutely blown away by the sample components! Very excited to use your process."
"Service is excellent."
"As always everything is first class, responses are always top-notch and very timely."
"Quality and recommended material match exactly our requirements."
The team will use the data from the survey to inform continuous improvement and development efforts. Interested in keeping up to date? Be sure to subscribe to our monthly newsletter to be first to receive the latest updates.
Innovations In Process Control Further Optimise Performance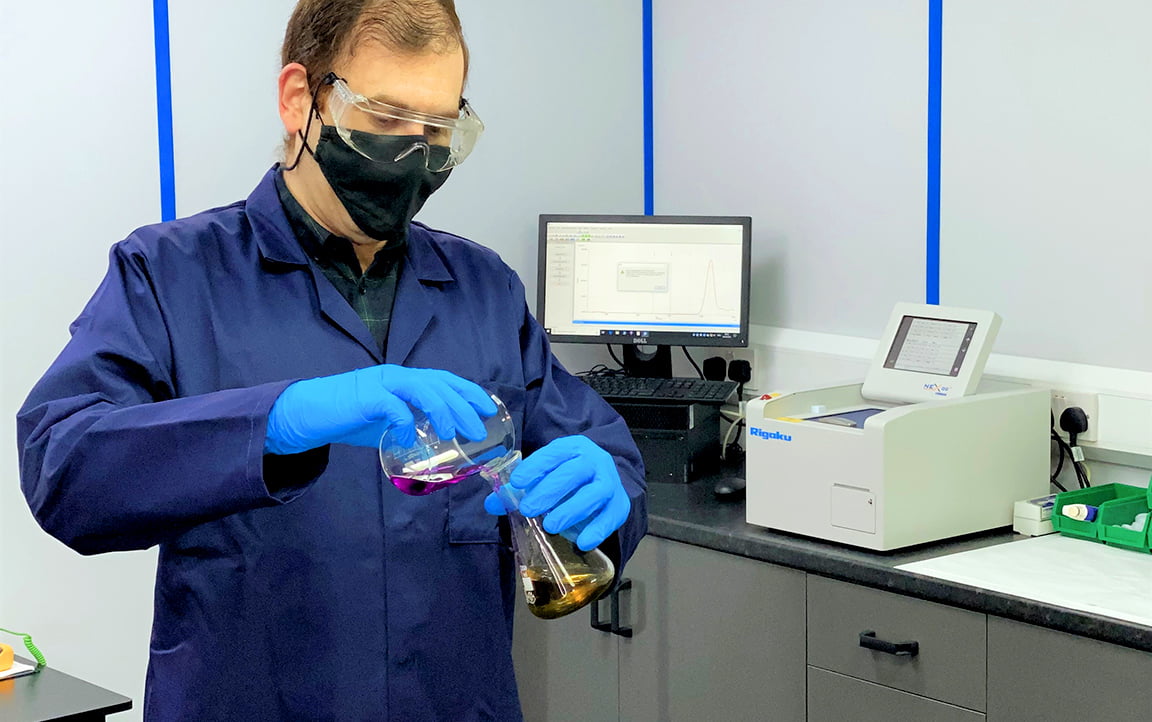 Unique to ACE, our team have developed innovative, advanced process control, which allows us to significantly improve our processes and optimise the utilisation of our chemistries. This in turn results in significantly improved environmental performance, increased sustainability, improved quality outcomes and tighter tolerances.
ACE is always on the lookout for innovations that will improve performance. A notable example is matching the correct chemical concentration with the material to be etched. Conventionally, operators determine the chemistry suitability for etching a certain type of metal by 'test runs', however, this trial-and-error method is both inefficient and unreliable, given that every product in our photochemical etching process is unique.
Etching solutions must be tailored to the component being etched – getting this right is crucial. During a typical day, ACE manufactures components from many different metal alloys with different features, dimensions and tolerances, and each type of metal alloy requires the etching solution to have a different set of parameters.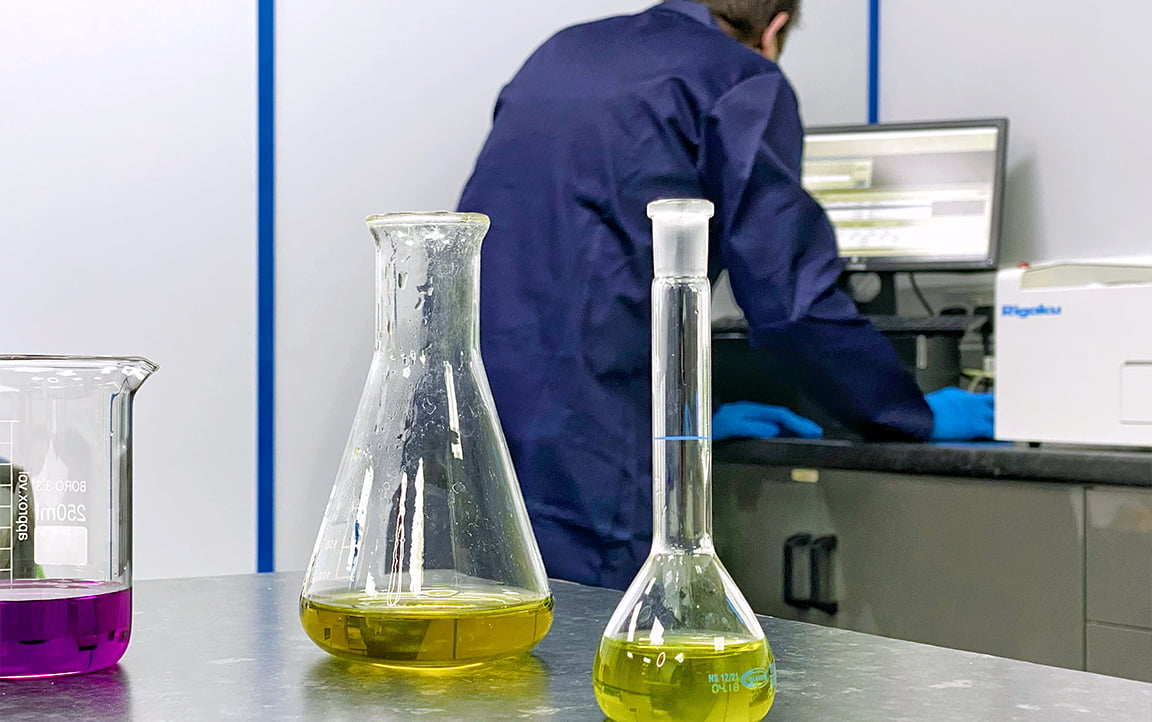 In a development that goes far beyond the industry standard, ACE is now using analytical techniques to measure the critical parameters of etching solutions, such as the concentrations of the different components of the solution. Analytical chemistry offers a wide range of advanced analytical techniques, so ACE's team have the most appropriate ones that allow them to reliably measure the quality of the etching solution.
Having identified the chemical parameters to be monitored and suitable analytical techniques used to measure these, based on extensive research and experimentation, ACE's R&D team have determined the best chemistry operating parameters for each type of metal, eliminating the need for trial-and-error procedures that are costly in terms of time and accuracy.
Our R&D manager explains this in further detail:
"The team varied one parameter at a time and measured the effects of this change on the product. The result was a set of optimum operating parameters for each type of metal. The new process control method has already resulted in improved quality, better environmental performance, and has positively impacted production planning. It is part of our philosophy to use scientific principles to improve our process and to innovate."
While ACE constantly looks to the latest available tools and information to create innovation and further advance its processes into the future, our team also knows that some of the most fundamental and valuable advice comes from the scientific minds of the past.
As quoted from Sir Henry Enfield Roscoe, a pioneer of photochemistry:
"There is not an industry which does not owe its success, nay, even its existence, to the application of scientific principles."
Curious to find out more about our advanced chemical process control? Get in touch with the team to learn more.
Inspect ACE's Chemically Etched Components For Yourself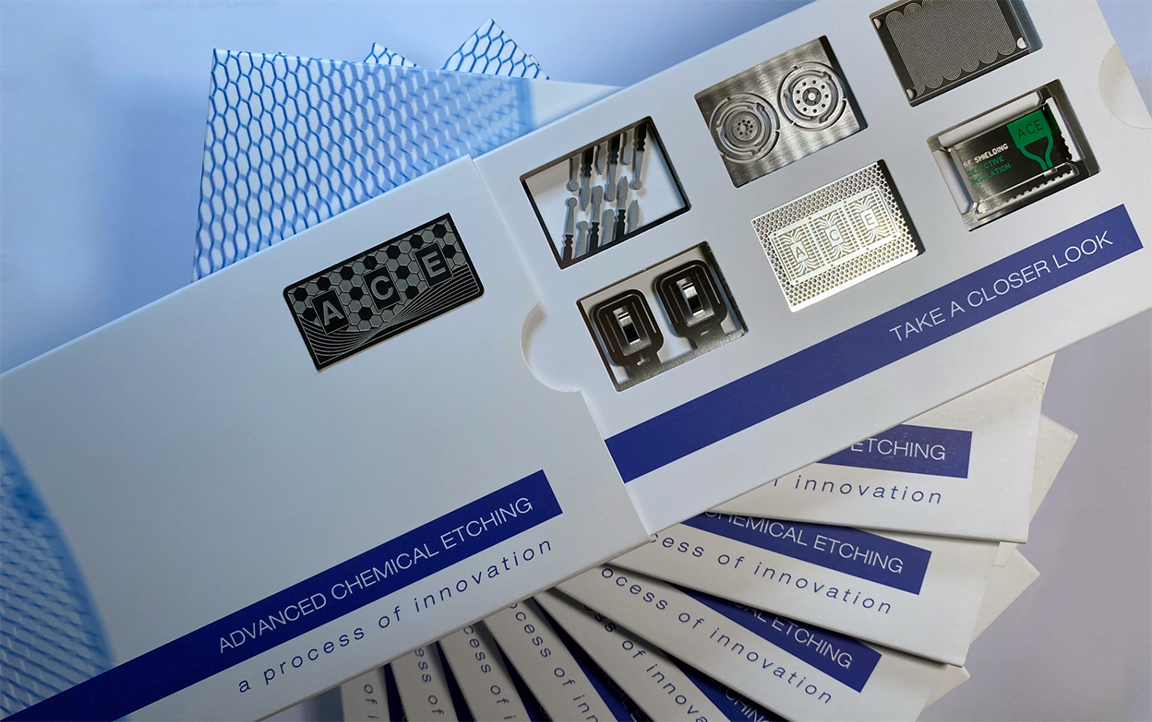 It couldn't be easier getting your hands on ACE's precision etched metal products.
Simply visit our sample pack request page to get your FREE sample pack, and learn why so many precision engineering, medical, automotive and aerospace firms look to ACE for the highest quality, highest precision chemically etched parts.
No matter your requirements, our expert team will work with you to produce the high performance, lightweight and reliable parts you need. Contact ACE today on 01952 416666 or email sales@ace-uk.net for an initial consultation.