Advanced Chemical Etching – March Roundup
Published on 30/03/2020
March has seen a number of changes within Advanced Chemical Etching as the company reacts to quickly-changing global events and works towards future developments within chemical etching and the wider precision engineering industry.
In our March news roundup, we cover the steps that ACE are taking in response to the COVID-19 pandemic, including the new procedures and practices put in place to support our employees, operations and the critical industries that rely on us as a supplier. We'll also be looking ahead to the future with the appointment of our new Internal Export Sales Manager, as well as detailing the events and exhibitions ACE will be attending in the coming months.
ACE's Response To The COVID-19 Pandemic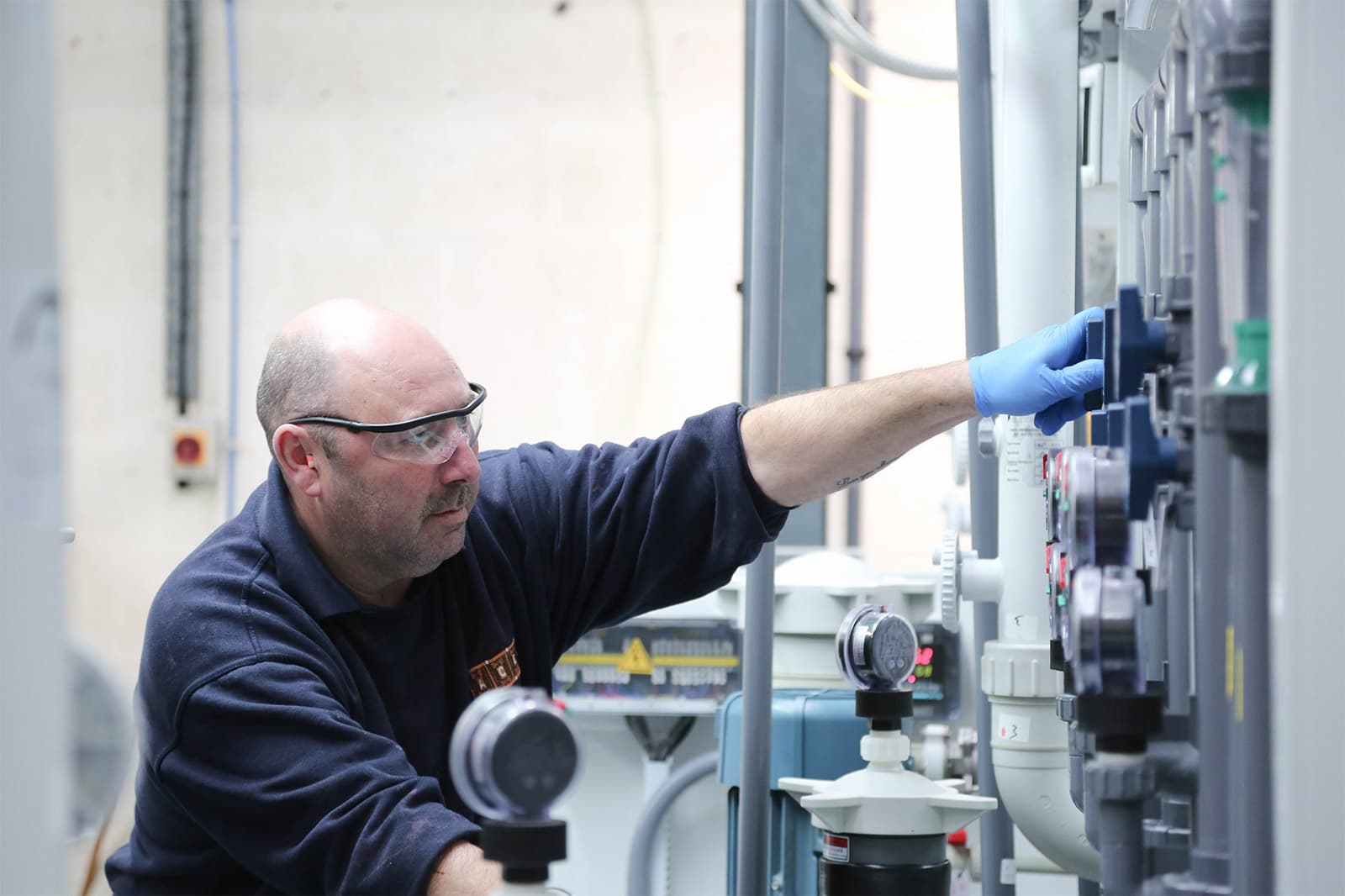 Advanced Chemical Etching has been closely monitoring the ongoing COVID-19 situation and has put in place several new measures to ensure the safety of its employees and the continued smooth operation of its production facility in Telford.
ACE produces precision etched metal components, including parts for life-saving medical devices and machinery. As a supplier of these critical parts, ACE has taken steps to ensure that its production facility can stay operational throughout the ongoing lockdown.
Ian Whateley, managing director, recently discussed the measures being taken within the facility with local newspaper, Shropshire Star;
"A lot of what we do is very intricate and specialised, with a significant amount of sales going into the medical sector. We've already had a lot of customers contact us to make sure we can keep the supply of critical parts going and we have taken measures to ensure we can continue to do that, whilst most importantly keeping our staff safe. This includes reorganising the workbenches and shopfloor to ensure they are more than two metres apart, encouraging home working where it is feasible to do so and operating split shifts. There is also the opportunity for us to use our laboratory to produce small volumes of hand sanitizer. We will shortly be producing our own hand sanitizer for work and the additional volumes will be donated to local care homes or the vulnerable."
ACE Welcomes New Internal Export Sales Manager
As part of ACE's ongoing export sales strategy, the company has been looking to grow its presence in strategic European markets. In March this campaign took another step forward with the appointment of Internal Export Sales Manager, Stefanie Williams.
Stefanie brings a wealth of manufacturing operations, supply chain and sales experience with her, and will be focusing on supporting ACE's existing European sales agency network while developing new opportunities in line with the expansion strategy.
As a native speaker of German, Stefanie will additionally be assisting in the development of a German-language digital platform to further support expansion within the region.
According to Ian Whateley,
"Stefanie will provide a unique internal resource to allow us to communicate directly with our existing and new European network of customers and we welcome her to the team."
Stay tuned to ACE's news online as well as our social media channels for more news about our European export activities coming soon.
ACE Featured In Sustainability Today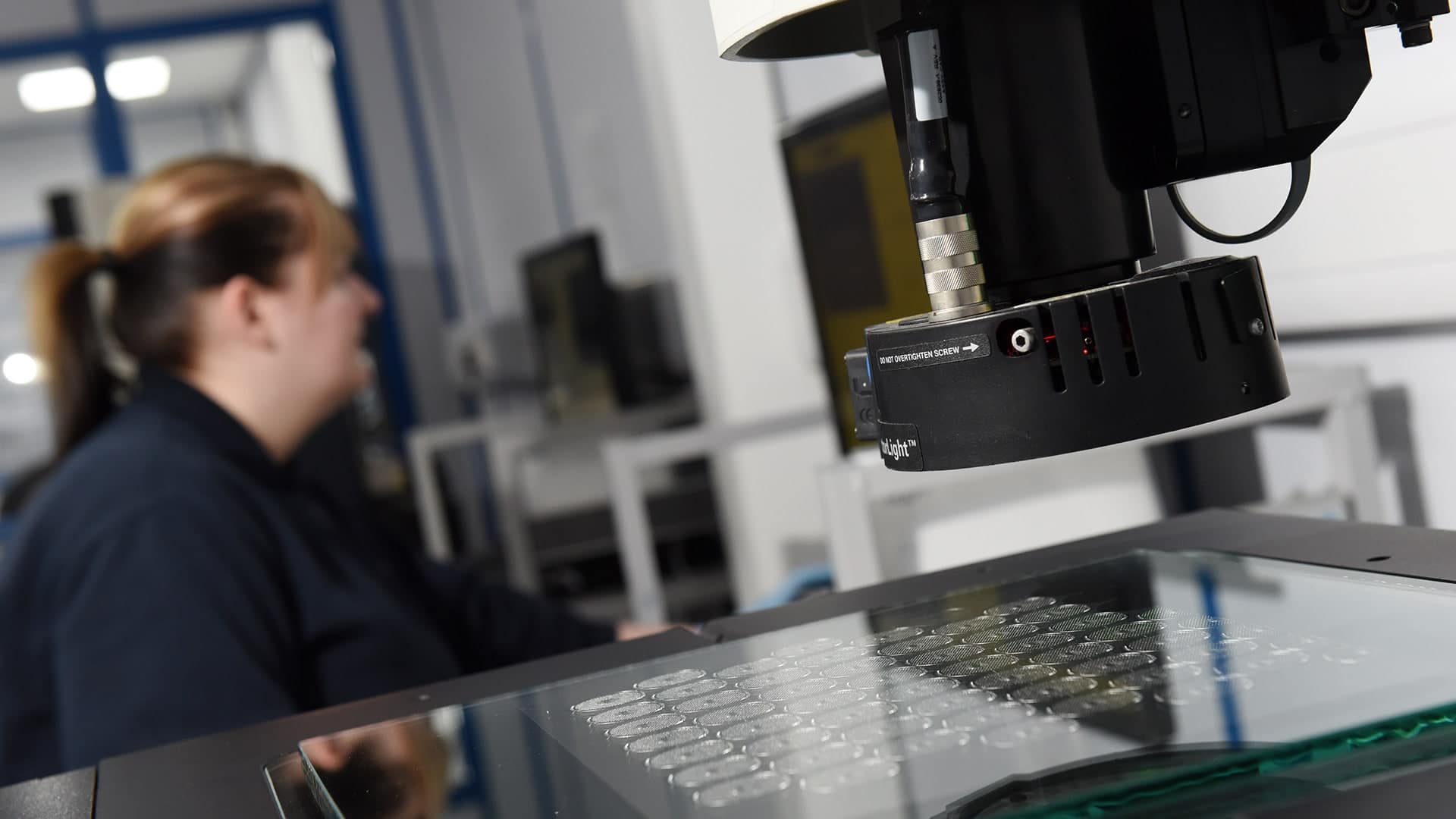 Advanced Chemical Etching has been recognised by trade publication Sustainability Today for its contribution to the renewables sector and has been listed as one of the best exhibitors at last year's Cenex-LCV event.
Cenex-LCV 2019 boasted a record 4,700 delegates in attendance, exhibiting the latest innovations in low-carbon & autonomous vehicles. Advanced Chemical Etching's exhibit drew the attention of key manufacturers within the automotive and alternative energy sectors, as the company showcased the flexibility of the chemical etching process in producing lightweight, burr- and stress-free metal components.
ACE has worked with the renewable and sustainable energy industries for a number of years, uniquely positioned to offer specialised components as well as features such as forming, coating, brazing, bonding and parts assembly. ACE's developments in the chemical etching process mean the company can supply parts in metals including aluminium, titanium, stainless steel as well as a range of nickel-chromium superalloys.
Of particular note are the applications of chemically etched components within EV systems, including the production of bipolar fuel cell plates and electric vehicle busbars.
ACE's ability to produce specialist prototypes and low volume components in short time scales means that the company will continue to be a valuable partner to those innovators within the sustainable, renewable and autonomous industries.
No matter your requirements, our expert team will work with you to produce the high performance, lightweight and reliable parts you need. Contact ACE today on +44 (0)1952 416 666 or email sales@ace-uk.net for an initial consultation.