Advanced Chemical Etching – December 2022 Roundup
Published on 26/11/2022
The ACE team wishes all of our clients, partners, and team members a very Merry Christmas as they reflect on a busy and fruitful year. In this edition of our news roundup, we unveil our new etching machines. Also, details on our recent trip to the 2022 Precision Fair in The Netherlands and an important message regarding ordering into 2023.
2022 has been an incredible year with a resurgence of trade through covid restrictions being lifted and businesses beginning to operate at full capacity once again. Through the start of the year, ACE enjoyed the benefit of renovations and machinery upgrades at the Telford Facility. This was complemented by the remodelling and expansion of ACE's CAD department, boardroom upgrades in preparation for post-covid meetings and the creation of project-led, self-contained manufacturing cells.
In March, the ACE Team attended the Hydrogen Tech Expo in Telford, where they were able to showcase our innovative etching capabilities for this sector. Also, March saw the team benefit from 10 new employees, a sign of their continued growth in the sector.
In 2022, ACE increased its commitment to innovation for EV and battery cell technology by attending the Vehicle Electrification Expo in Birmingham, which saw thousands of attendees at all levels of EV research, development and production.
Read on in our December News roundup to find out all of the latest from the ACE team. Want to stay up to date with all the latest from Advanced Chemical Etching? Connect with the team on LinkedIn today and be part of the conversation. Or if you wish to enquire about our precision component etching needs, why not try our new enquiry tool?
ACE Expansion Continues with £500K Investment of 2 New Etching Machines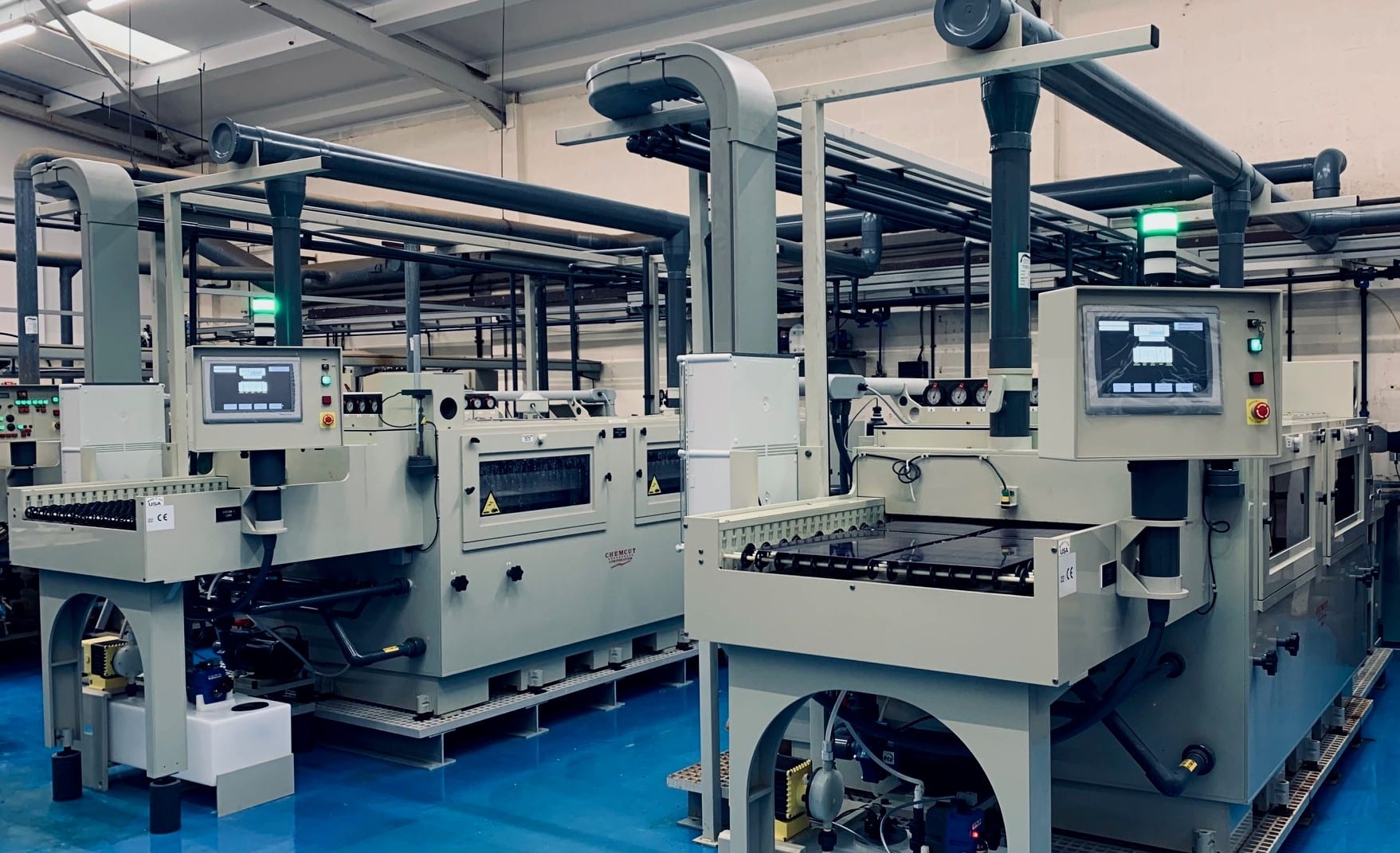 Leveraging the latest technology in chemical etching will allow Advanced Chemical Etching to increase supply and offer a more seamless transition from concept through to production at scale.
With the second new etching machine due to begin operation soon, ACE is putting the necessary innovation infrastructure in place to propel the business onward into 2023.  These new machines will allow ACE to produce components at an unprecedented degree of scale and accuracy. This has been the latest in a long list of technological upgrades and investments across the business which are securing ACE as the UK`s most innovative etching provider.
No matter your requirements, our expert team will work with you to produce the high-performance, lightweight and reliable parts you need. Contact ACE today on 01952 416666 or email sales@ace-uk.net for an initial consultation.
ACE appears at the 2022 Precision Fair in Brabanthallen, The Netherlands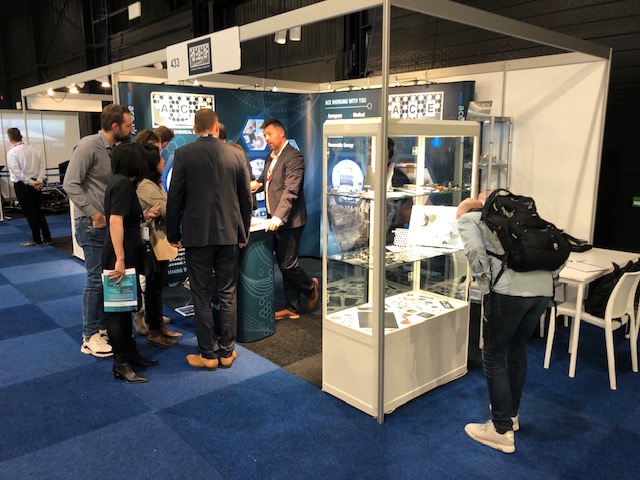 In November, ACE was out in force alongside some of the world's top specialists in precision technology at the 2022 Precision Fair in Brabanthallen, 's-Hertogenboch.
As one of the world's leading precision engineering trade fairs, the sales team showcased some of the latest precision components and processes on offer to consumers and businesses, marking a resurgence in industrial activity following a challenging 3 years of limitations to international travel.
The 2022 Precision Fair hosted a wide variety of specialist companies in precision mechanics, motion control, precision operations and more.
Did you miss the 2022 Precision Fair? Why not get in touch to arrange your own facility tour or virtual demonstration and learn more about what chemical etching can do for your industry?
ACE continues to shore up the supply chain into 2023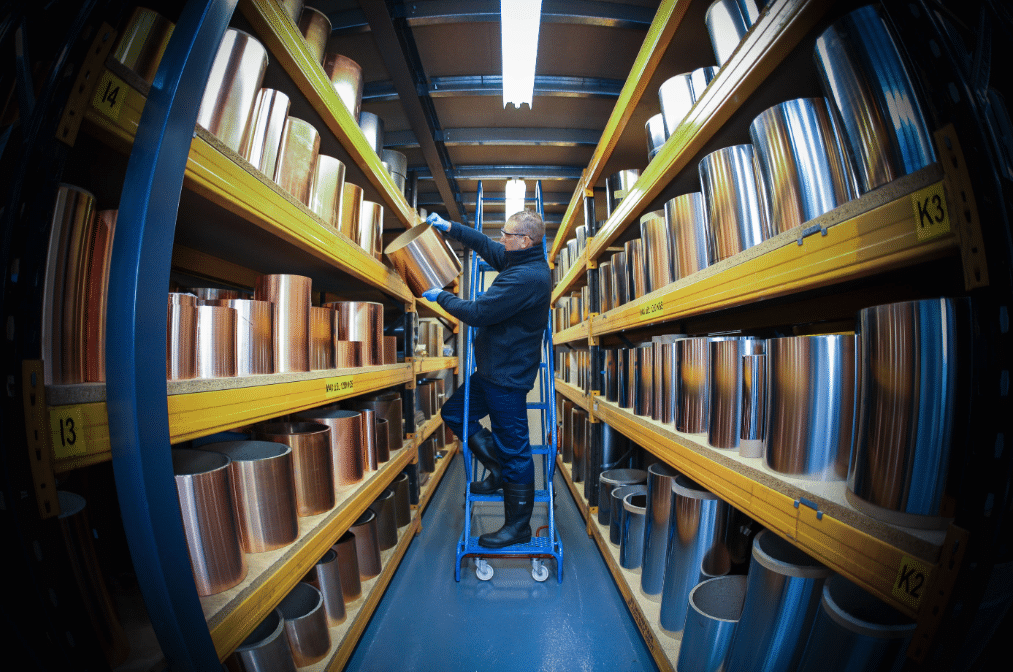 Due to a variety of external factors, there has been increased uncertainty regarding the flow of raw materials through international supply chains. ACE is working tirelessly to mitigate any future issues within the global supply chain through a variety of means.
We are currently working with customers to understand future demand, thus mitigating any risk of knock-on price fluctuations as the demand for raw materials potentially begins to outstrip supply by ordering at scale, helping your organisation to continue with minimal disruption.
If you would like further information on how to secure future orders, please don't hesitate to reach out to our sales team on 01952 416666 or email sales@ace-uk.net.
Discover chemical etching for yourself with one of our free sample packs. Or if you'd like to discuss your chemical etching needs with our technical experts, contact ACE today on 01952 416666 or email sales@ace-uk.net for an initial consultation.