Advanced Chemical Etching – October Roundup
Published on 29/10/2020
In October Advanced Chemical Etching is acknowledging the achievements of the dedicated team at the Telford manufacturing facility. Also this month: record digital meetings and new online factory tours, plus ensuring high quality standards with process control.

This month's news roundup will focus on ACE's Telford team and the etching achievements made as the business enters its 21st year. We'll also be touching on ACE's month of record digital meetings, and finally, October focuses on ACE's process control, ensuring the highest standards of quality in our chemically etched components.
ACE Celebrates Telford Team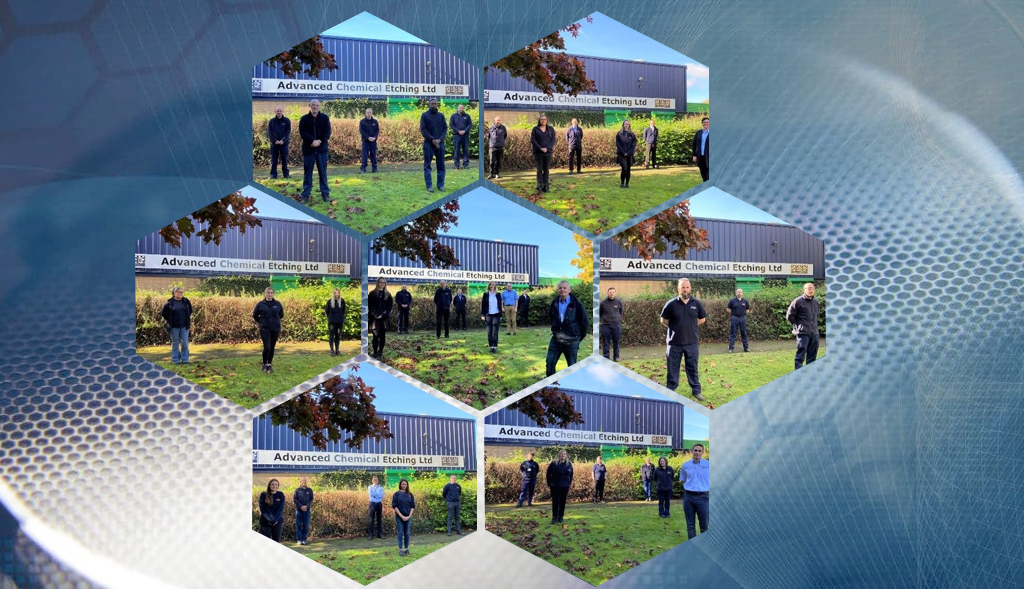 In October Advanced Chemical Etching looks back on the hard work and achievements of our Telford-based production and leadership teams.
At ACE we believe that our staff – many of whom have been with us since the launch of the business – remain our biggest asset. Over 21 years the ACE team has grown in size and experience, and this month ACE has taken stock of the team's hard work.
In our 21st year we have accumulated etching experience 'beyond our years':
273 years of combined etching industry experience in our leadership team
96 years of combined etching process experience in our production team
10% of ACE team members have been with us for 15 years or longer
25% of ACE team members have been with us for 10 years or longer
Jayne Powell, HR Director adds the following:
"The well-being and mental health of our employees is important to us, as people are our biggest asset. They unlock the potential of the machinery and it is their innovation, experience and diligence that sets ACE apart."
"In October we carried out our periodic employee survey. This consists of a combination of an anonymous questionnaire and semi-structured interviews. In view of the current COVID-19 situation, I am talking to all our team members. We also included additional questions to find out how our employees have been impacted and what ACE can do to support."

Employee satisfaction and the wellbeing of our frontline staff has always been of the utmost priority at ACE. Not only does the business adhere to the very highest health and safety standards, but has invested in intensive research programmes, developing even safer chemical etching processes such as our in-house 'HF-Free' manufacturing technique. Over the coming period, ACE will continue to support employees and make adjustments to ensure the continued safety of the team at the Telford manufacturing facility.
ACE Conducts Record Number Of Digital Meetings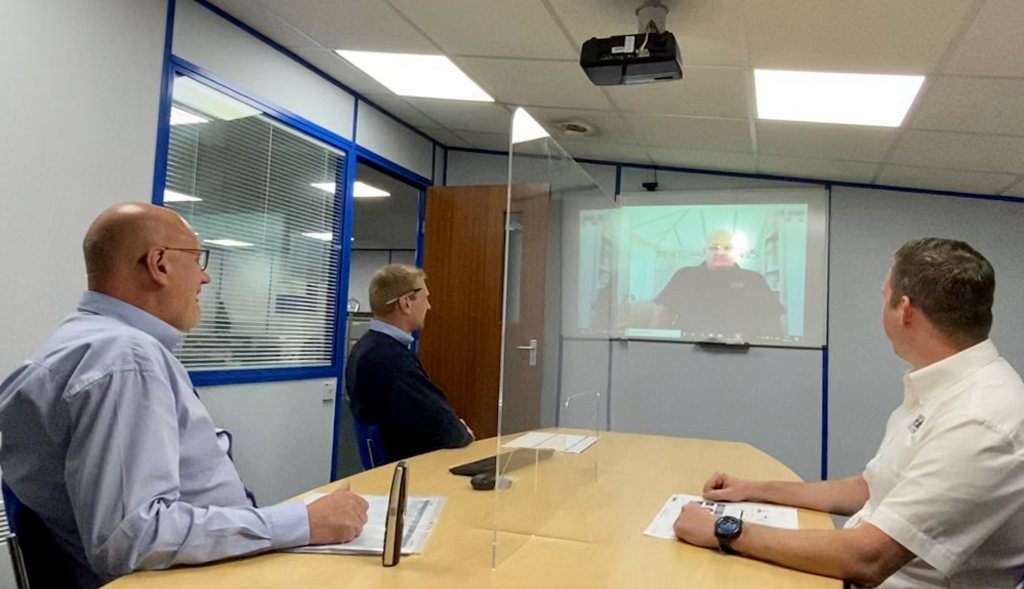 ACE has held a record number of customer meetings in September and October. Whilst the majority of meetings were held via video calls, the team have also welcomed a number of customers and visitors to our COVID-secure Telford site.
We understand that when changing supplier or starting development work on a new project, clear communication is of the utmost importance to buyers, R&D Engineers and business leaders. With this in mind, ACE has adapted to the format of web-based meetings and utilised a range of different platforms to introduce ACE and our capabilities.
During these meetings, customers have the opportunity to become familiar with ACE, our capabilities, services, and to develop confidence in ACE as a trusted partner for the supply of etched components.
Not only have we recently published a new process video introducing photochemical etching process steps at ACE, but we also have the option of conducting live virtual factory tours. For face-to-face visits, the team have implemented a range of measures to mitigate infection risks and conduct safe and insightful visits for our customers.

Want to discuss your next project with ACE's technical etching experts? We'd love to hear from you. 
Quality Assurance Through Process Control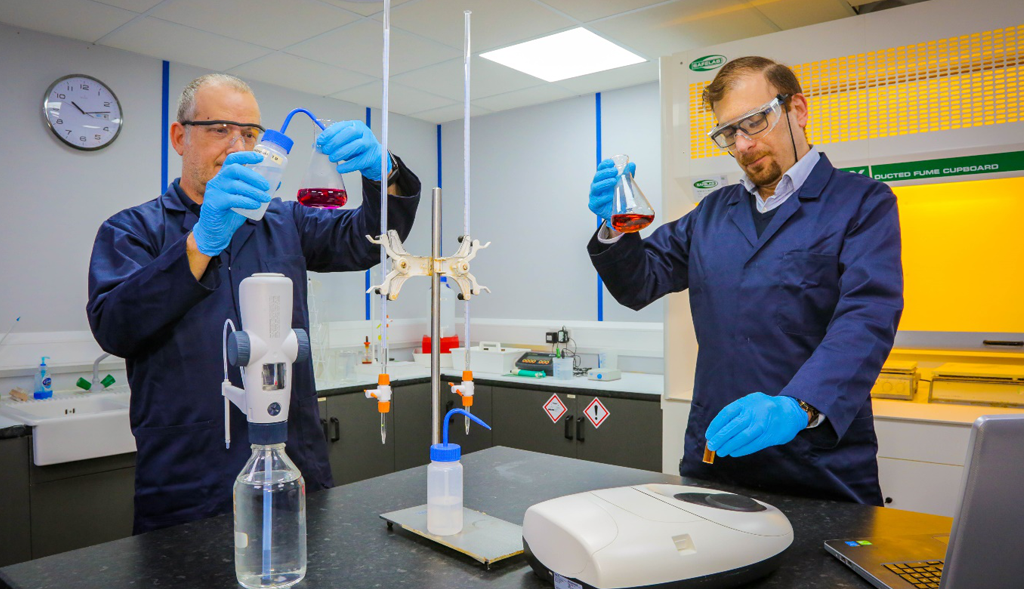 Photochemical etching involves the use of chemical reagents. The cleaning, developing, etching and stripping stages of the process are achieved through the use of chemical solutions. To carry out these functions in a controlled and repeatable manner, the chemicals used in each stage must be monitored and controlled.
ACE operates our own in-house laboratory, where various chemicals used in our facility are analysed using appropriate analytical methods. Acidic and alkaline solutions are analysed using titration and pH measurement, while metal-containing solutions are analysed using Energy Dispersive X-Ray Fluorescence (ED-XRF). The use of XRF in the etching industry is unique to ACE and allows us to improve process control and optimise the utilisation of chemistries. This in turn has resulted in improved environmental performance, quality and tighter tolerances.
These advanced analytical capabilities have also allowed ACE to gain an insight into how each chemical solution works to achieve the purpose for which it is used. In particular, the composition of the etching solution has a large impact on the etching behaviour of different metal alloys. Understanding this dependence allows us to use the best etching composition for each specific alloy and enables ACE to continually improve processes and the quality of etched parts.
Curious about what makes manufacturing at ACE unique? Learn more about ACE's manufacturing processes.
No matter your requirements, our expert team will work with you to produce the high performance, lightweight and reliable parts you need. Contact ACE today on 01952 416666 or email sales@ace-uk.net for an initial consultation.