Advanced Chemical Etching – December 2021 Roundup
Published on 16/12/2021
In December the ACE team look back on a busy and successful year while wishing all of our clients, partners and team members a very merry Christmas. Also in this edition of our news roundup - circus fun for local kids and carers, and details of both our recent and upcoming exhibitions.
Read on for more details of ACE's Christmas shutdown dates and reopening in 2022, as well as all of our other recent news including our attendance at our first in-person exhibition since 2019. We'll also be sharing details of our upcoming exhibitions and how you can discover chemical etching for yourself in the new year.
ACE Wishes All Clients, Partners And Team Members A Very Merry Christmas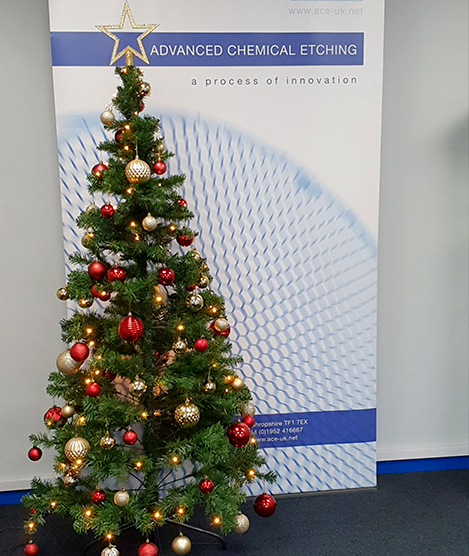 As 2021 draws to a close, the ACE team look back on another busy and productive year and thank our clients, partners and team members who helped make it a success.
This year saw ACE perform extremely well despite the ongoing challenges of COVID-19 that continue to affect global manufacturing and trade.
The end of the year heralded excellent news just in time for the holidays, as at this time of writing, the last month of 2021 has proved to be ACE's best ever December in terms of sales. The excellent performance follows increased investment in equipment and staff at ACE's Telford facility, as well as the implementation of a previously announced continuous improvement programme.
Towards the start of the year, the team announced the expansion of our manufacturing and storage space after securing an additional unit, which helped further boost output during a critical time for our clients in various manufacturing and engineering fields.
This expansion also allowed ACE to react quickly when the worldwide metals supply chain began experiencing increased demand and shortages. The new storage space, along with proactive communication with our suppliers, meant a supply security strategy could be implemented, effectively heading off any potential disruption to operations.
The ACE team have taken every possible measure to ensure that 2022 starts off strong, promising the same high level of production capacity, flexibility and short lead times, and are looking forward to helping make the new year successful for our clients.
ACE will shut down on Thursday the 23rd of December (last shipment date 22nd December,) and will re-open on the 4th of January. The team are on hand to assist with your enquiries – get in touch on 01952 416666 or email sales@ace-uk.net.
ACE Brings The Circus Magic To Kids And Carers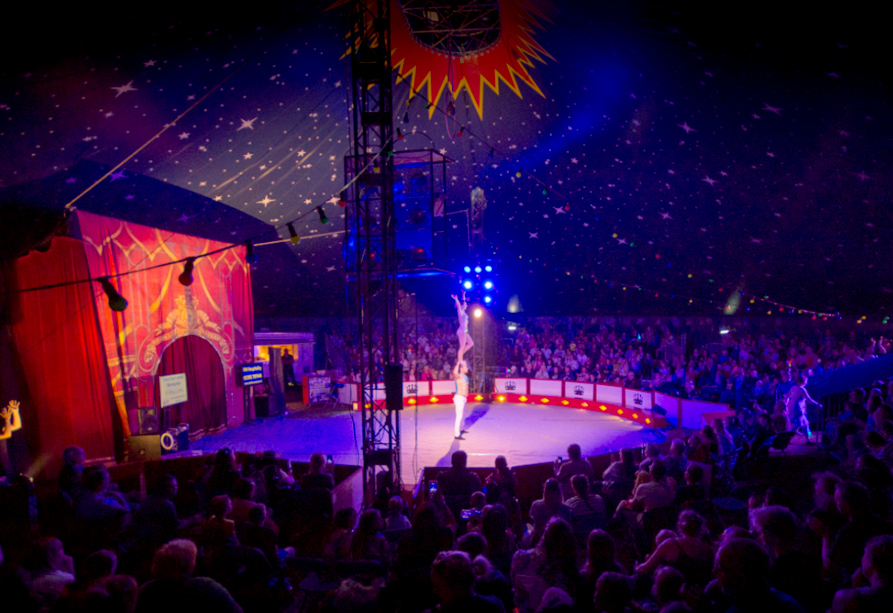 Advanced Chemical Etching is working with Circus Starr to bring circus magic to 20 kids and carers in the new year.
Circus Starr is a social enterprise and charity that aims to bring joy to the lives of children with disabilities, families on low incomes and those facing challenges such as domestic violence, bereavement or living with a life-limiting condition.
The travelling troupe of performers put on 148 shows throughout the UK, spreading cheer and getting kids involved with dance, movement and audience participation encouraged as part of the act, all with the aim of helping them create those incredible memories of a fun day out with their family.
Their mission is even more important in the wake of COVID-19, with many more young people feeling isolated and families becoming disadvantaged.
ACE is proud to be sponsoring 20 kids and carers to experience the fun of the circus for themselves in 2022, when Circus Starr makes its way to our local area early in the new year.
If you would like to learn more about the excellent work Circus Starr do and perhaps support them with a charitable donation of your own this Christmas, visit their website and discover their mission to spread magic and wonder to disadvantaged kids near you.
Sales Team Attends End Of Year Show & More In New Year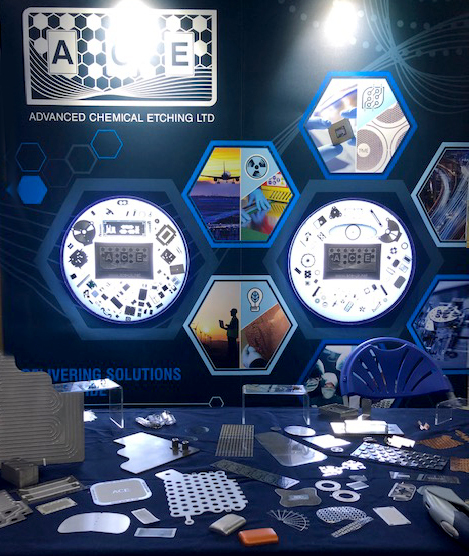 Advanced Chemical Etching's sales team hit the road in December to attend their first in-person exhibition since 2019.
The sales team made an appearance at the Aerospace Wales Expo 2021 on the 9th of December. The full-day event, aimed primarily at the aerospace and defence sectors, was the first in-person industry exhibition ACE has been able to attend since COVID restrictions caused most venues to defer or cancel events.
The team were very pleased to have the opportunity to catch up with partners and clients who attended the event, as well as to liaise with representatives from many of the major aerospace companies and the supporting supply chain.
The event also showcased many of the current and emerging trends in aerospace technology, including electrification and green solutions.
The next planned event ACE will attend is the Southern Manufacturing and Electronics Exhibition which will run from the 8th to the 10th of February 2022 at the Farnborough Exhibition Centre. Find our new-look exhibition and discover more about what chemical etching can do for you at stand c190.
Can't wait until then? Get your hands on a free sample pack and get up close and personal with precision chemically etched metal components.
No matter your requirements, our expert team will work with you to produce the high performance, lightweight and reliable parts you need. Contact ACE today on 01952 416666 or email sales@ace-uk.net for an initial consultation.