Advanced Chemical Etching – June 2022 Roundup
Published on 29/06/2022
Visit the Advanced Chemical Etching team today and tomorrow the 29th and 30th of June, at the Vehicle Electrification Expo, at the NEC in Birmingham! Can't make it to the event? Read on in our monthly news roundup to learn more about how you can get to grips with ACE's innovative chemical etching process for yourself.
In June we'll be filling you in on the latest from the ACE team, including details on how our chemical etching experts are gearing up for an increased number of demonstrations and manufacturing tours, welcoming visitors and clients to our Telford facility. Also in June: a sneak peek at the latest equipment to arrive on site.
ACE Attending the Vehicle Electrification Expo in Birmingham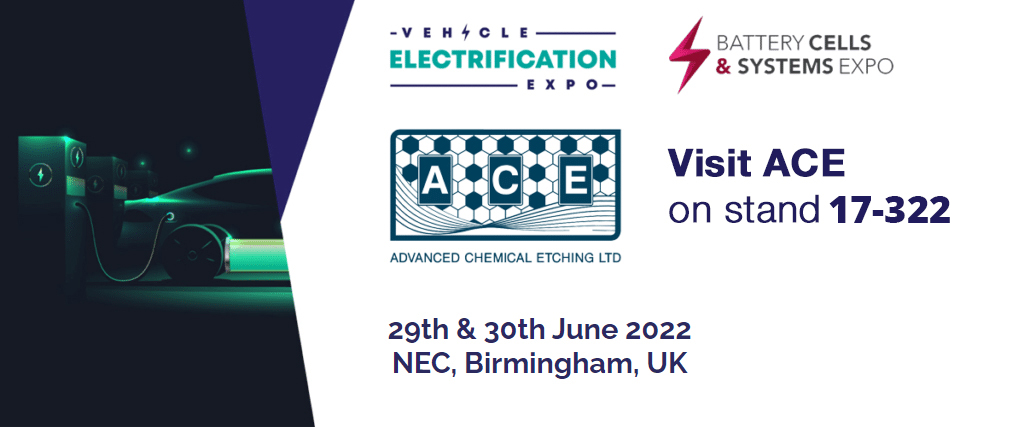 Both today and tomorrow the 29th and 30th of June Advanced Chemical Etching will be exhibiting at the Vehicle Electrification Expo, at the NEC in Birmingham. Say hello to the team at our new exhibition display on stand 17-322 and learn more about the innovative chemical etching process making the difference in precision, speed and cost for a huge range of industries & sectors.
The event, which is held in conjunction with the Advanced Materials Show and the Battery Cells & Systems Expo, focuses on the latest developments in electric and hybrid vehicle technology, including passenger and light electric vehicles as well as EV technology for commercial and industrial applications.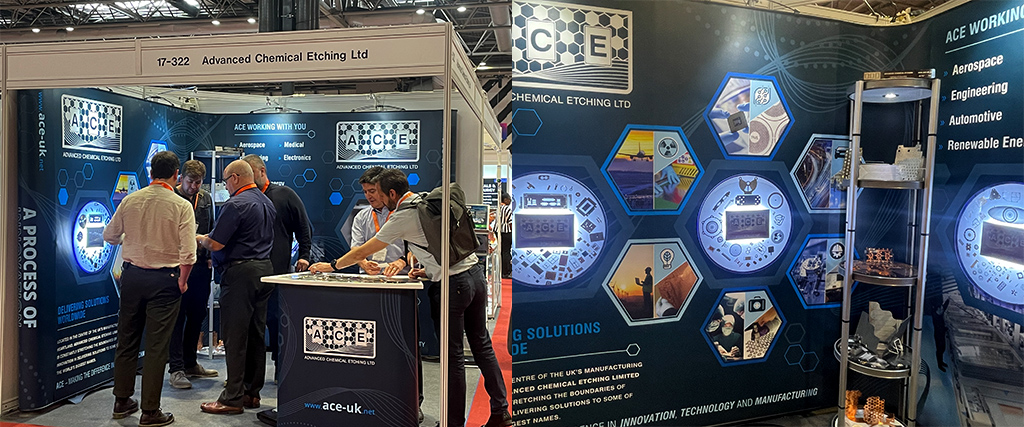 The Vehicle Electrification Expo is a key event on the calendars of both British and international engineering firms, and is expected to draw thousands of attendees involved in all levels of EV research, development and production, with particular focus on battery cell and power management solutions.
ACE's Technical Sales Team will be demonstrating the lightweighting and precision benefits of chemical etching for the EV sector, with applications for the next generation of component design including bus bars, battery interconnects, heat exchanger plates and cooling plates.
Look out for ACE's new exhibition display on stand 17-322 at the Vehicle Electrification Expo at the NEC, Birmingham on the 29th & 30th of June. Can't make it to the event? Why not get in touch to arrange your own facility tour or virtual demonstration and learn more about what chemical etching can do for your industry? 
Telford Team Push 'Go' On Facility Tours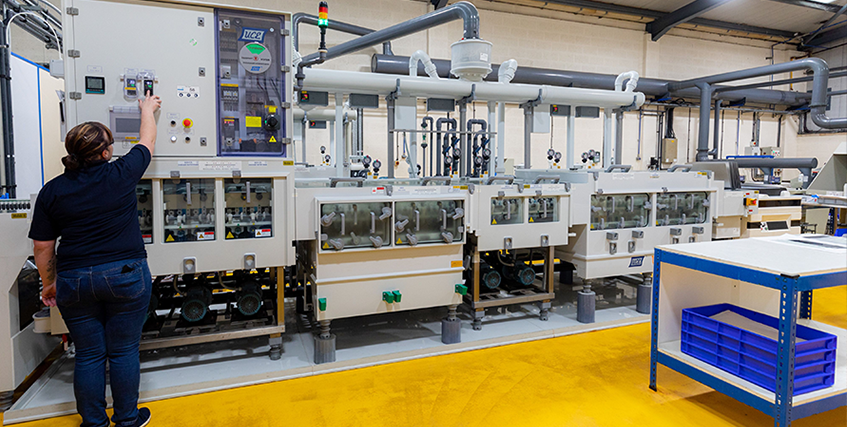 In June the ACE team have made a number of improvements to our on-site facility tours, responding to increased demand from clients and partners to view and learn more about the chemical etching process first-hand.
Advanced Chemical Etching are pleased to be welcoming visitors and providing a full, interactive experience for them following the removal of COVID-related restrictions.
In line with a previously-announced investment strategy, new machinery and the integration of automated systems have bolstered ACE's capability and capacity further, with additional improvements and renovations being made to the accounts office, CAD department & meeting room.
The installation of new facilities and AV technology has been completed in anticipation for this increase in in-person tours and meetings.
Facility tours enable engineers and designers to learn more about the unique and innovative chemical etching process, providing unparalleled benefit for component design and manufacture, far beyond hard tooling methods. Unlike stamping or punching, chemically etched parts will never be affected by burrs, stress or distortion, opening up new possibilities for today's product development engineers.
Another key feature of our facility tour is a demonstration of ACE's digital photo tooling process, which allows us to rapidly produce components with a lead time of days rather than weeks or months. The flexibility of photo tooling means that several different design variations can be included on one sheet of metal, and modifications able to be made within minutes – meaning that engineers can have samples in-hand in a much shorter time frame than is normally possible.
The team are looking forward to welcoming customers old and new to view the commitment in investment and capabilities ACE have made, as well as to demonstrate the unique processes the team have developed and improved. Get in touch to arrange your own facility tour, or request a FREE sample pack today to discover our superior-quality precision etched components for yourself.
A Sneak Peek At Our Latest Equipment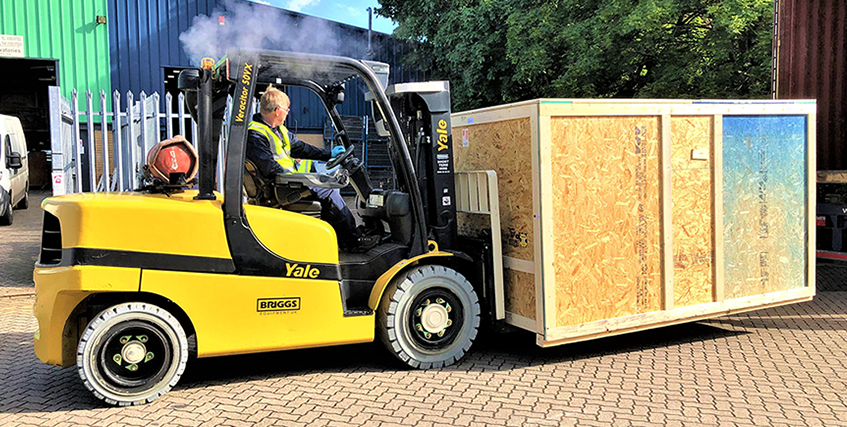 This month ACE have taken delivery of the latest equipment that will be making its way to the manufacturing floor. 
In February the ACE team announced that new capital equipment was in the process of being assembled and shipped to the Telford facility. This investment will inform the next phase of ACE's capacity-boosting strategy and kick-start the team's plans for further expansion.
While there's much more to tell, we're not quite ready to fully unveil our new arrivals just yet, so please stay tuned for further announcements from the team!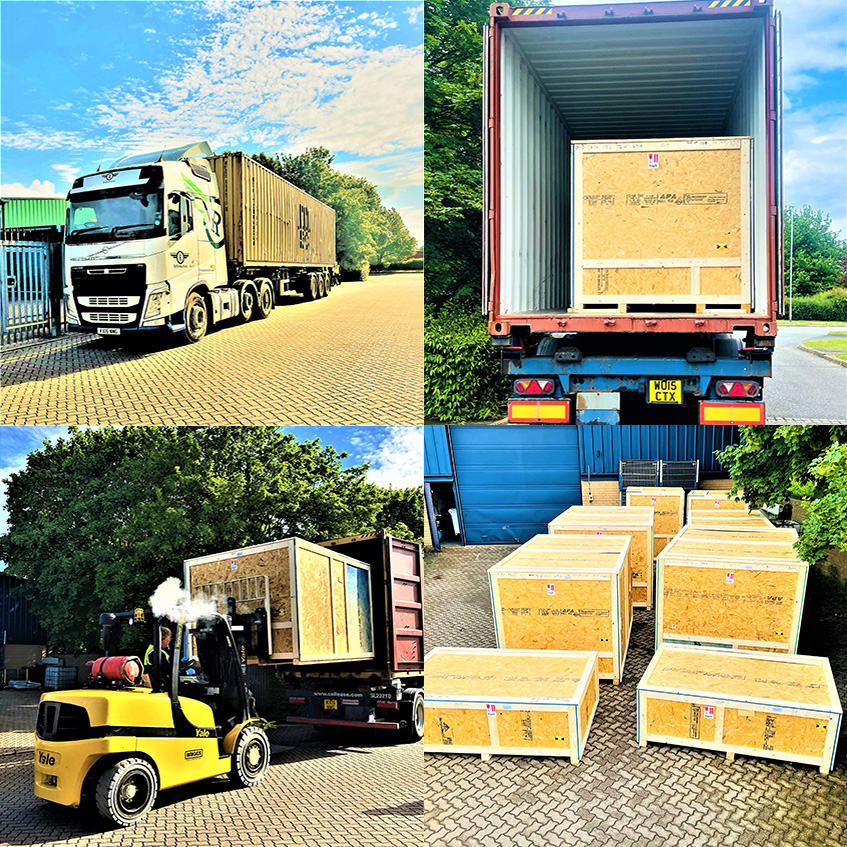 No matter your requirements, our expert team will work with you to produce the high performance, lightweight and reliable parts you need. Contact ACE today on 01952 416666 or email sales@ace-uk.net for an initial consultation.