Advanced Chemical Etching – February 2021 Roundup
Published on 26/02/2021
February sees Advanced Chemical Etching continue its focus on continuous improvement and growth with new additions to the team as well as increased efficiency and successes in previously documented quality assurance and control processes. Read on to learn more about the latest updates from the Telford facility.
This month our news roundup features updates on previously announced market expansion initiatives, as well as new growth and investment in the company with a recent recruitment drive. Also in February: ACE's Quality Clinic sees success and automation at the Telford facility pays efficiency dividends.
Strong Demand Sees Team Expansion At ACE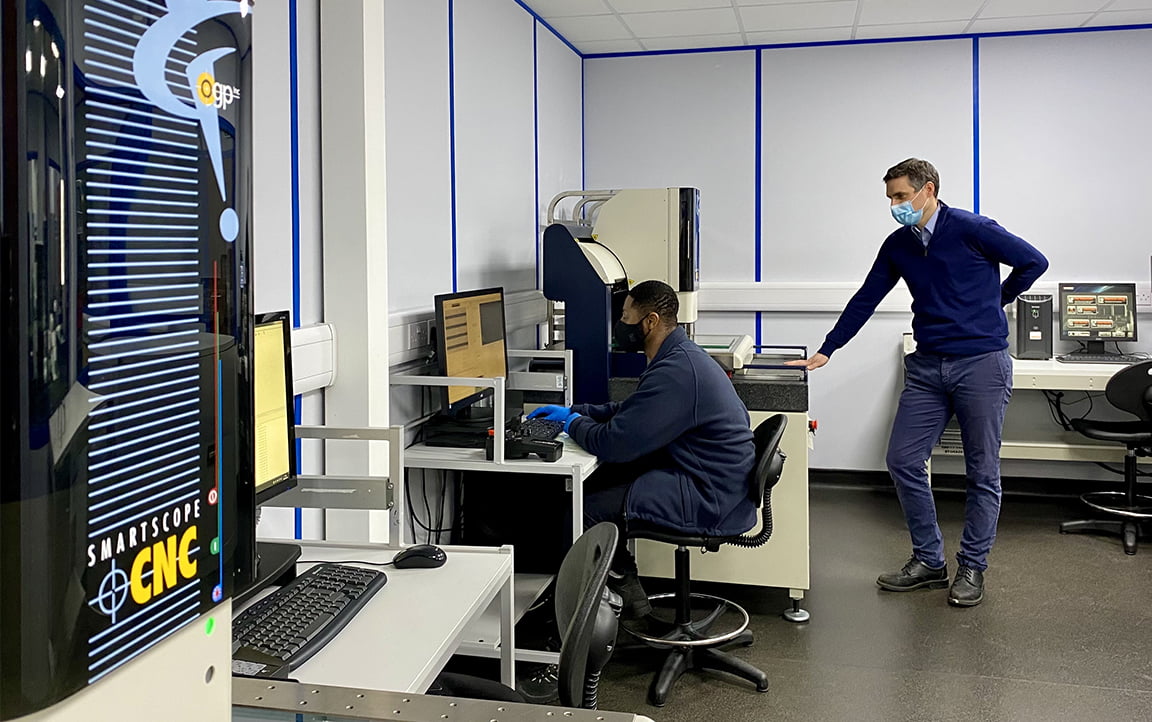 This month the ACE team have welcomed a number of new staff members in line with increased demand and strong market performance.
The Telford-based team have recently welcomed a number of new staff members as part of a recruitment drive. Training has commenced ensuring staff settle into their new roles and are able to contribute to ACE's already strong performance in 2021.
This new investment in ACE's team comes as the company sees increased demand from both new and existing markets in the UK, Europe and beyond.
Last year ACE announced a new growth strategy that included catering more heavily towards an export market, as well as supporting precision engineering projects and new innovation in various industries, including the development of new electric vehicles.
As a result of these initiatives, ACE has seen extremely strong progress in the growth of the company's client base. In 2020 the company won more customers than in any previous year, with this success attributed to the team's hard work and continued focus on internal development and customer support throughout the COVID-19 pandemic and the UK's Brexit transition phase. Many exciting long-term projects have been generated, which has seen throughput increase to top pre-virus levels.
Jayne Powell, HR Director, added the following:
"We are pleased to have started a recruitment drive to support production volumes with a variety of roles. Training has begun for new recruits who have already joined. On behalf of ACE, I would like to welcome the new team members and wish them all the success in their new roles."
Keep up to date with news from the ACE team. Be sure to subscribe to our monthly newsletter to be first to recieve the latest updates.
Updates From The Quality Clinic
ACE's Quality Clinic team have been working hard to increase process stability, product quality and service performance as part of the firm's commitment to continued development, innovation and an ongoing continuous improvement strategy.
Last month ACE announced the addition of a new Quality Clinic as part of the firm's drive towards continuous improvement. This cross-functional task force uses a number of analytical tools and processes to identify the cause behind any non-conforming materials and formulate strategies to head off potential quality issues that may be identified during a project.
Recent data from the clinic shows promising early results, leading to an extremely consistent certified process and repeatable quality components through the control of process parameters. Employee engagement has been strong, leading to increased problem solving and the achievement of continuous improvement goals across ACE's production.
Strengthened processes and employee engagement are key to helping team members work productively and efficiently, maintain safety protocols and ensure the quality of product output. This in turn sustains the high standards of quality ACE is known for and further ensures customer satisfaction.
Interested in inspecting ACE's high-quality chemically etched components for yourself? Head over to the sample request page to arrange a FREE sample pack order today.
Automation Pays Efficiency Dividends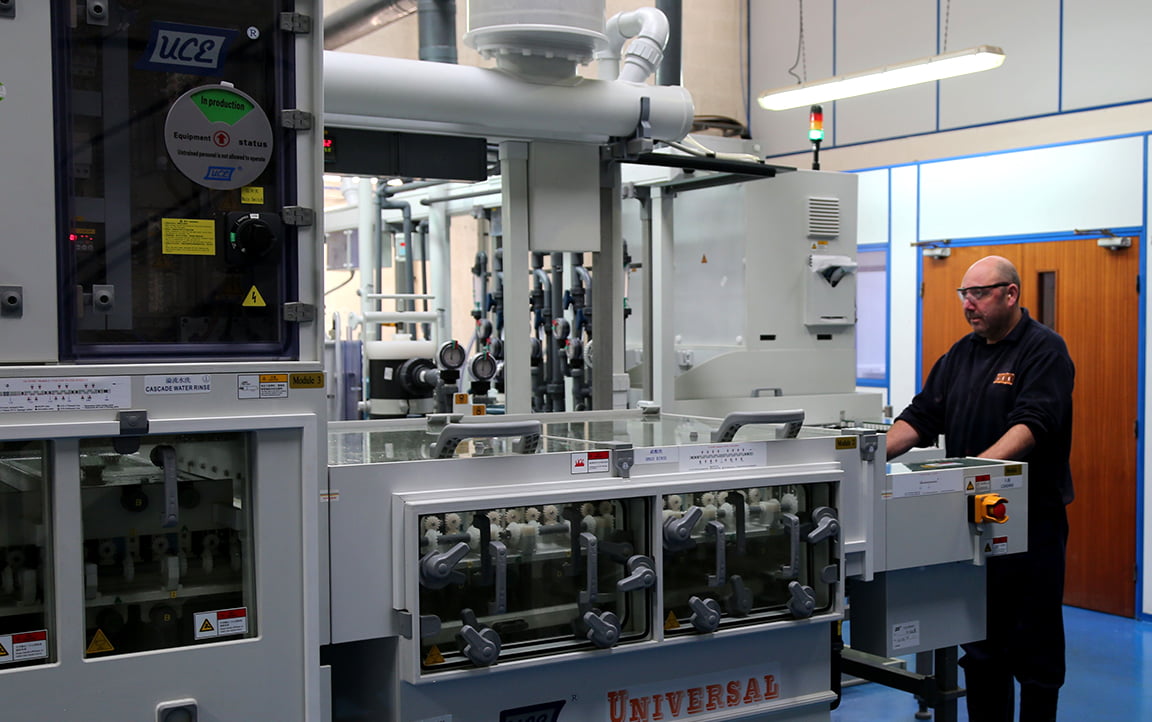 Recent investment and the integration of various automated systems on ACE's production line have seen increased efficiency with a number of positive outcomes for projects.
Last year ACE announced the addition of new equipment on the Telford facility's production line, including custom-built handling units, designed to reduce the need for manual handling by the manufacturing team.
The goal of these additions to ACE's already efficient manufacturing process was to help eliminate the risk of handling defects while maintaining high standards of productivity and product quality.
As a result, ACE has been able to meet the increased demand for precision etched components and exceed on-time delivery KPIs.
Further benefits have been seen in the form of labour efficiencies. Team resources have been freed up, allowing for staff deployment in other areas and helping to further strengthen the team's skills base.
ACE will be continuing to develop and pilot new efficiency measures aimed at improving already high production standards, low lead times and superior quality products. Keep up to date with the latest from ACE – be sure to connect with us on LinkedIn and Twitter to learn the latest.
No matter your requirements, our expert team will work with you to produce the high performance, lightweight and reliable parts you need. Contact ACE today on 01952 416666 or email sales@ace-uk.net for an initial consultation.