Advanced Chemical Etching – July 2022 Roundup
Published on 28/07/2022
July sees an increased number of visitors to ACE's facility as clients and partners take advantage of our facility tours and expert meetings. Also this month: opportunities for researchers and academics to learn more about chemical etching's applications, and how you can get to grips with chemical etching for yourself.
Read on to discover how you can arrange your own visit to ACE, as well as more details about our sample packs and how to order one for you and your team.
ACE Welcomes More Visitors To Telford Facility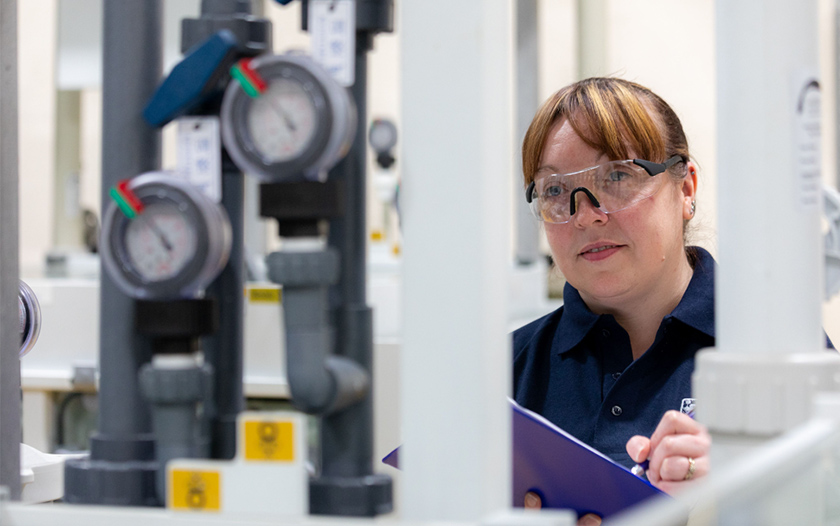 This month ACE has been welcoming an increased number of visitors for facility tours and meetings.
Last month the team announced the addition of new facilities and interactive experiences designed to help clients, partners and visitors learn more about the chemical etching process first-hand.
The changes followed increased demand for facility tours and the addition of new machinery and systems on the manufacturing floor, as well as the removal of COVID-related restrictions that had previously limited in-person meetings.
The team have welcomed the recent increase in visitors taking part in the new tours, working with them to design solutions for engineering projects while also developing trust in ACE as a supplier of chemically etched components.
ACE manufactures precision metal components for a wide range of sectors, including the automotive & EV, aerospace, medical, precision engineering, electronics and communications industries. Our team of technical experts are ready to advise on standard products for your sector or bespoke components that meet a specific technical application.
Want to learn more about how chemical etching can benefit you? Arrange a facility tour or meeting for you or your team — please head over to the book a meeting or tour request page and fill out the simple form.
Academics Gain Industrial R&D Insight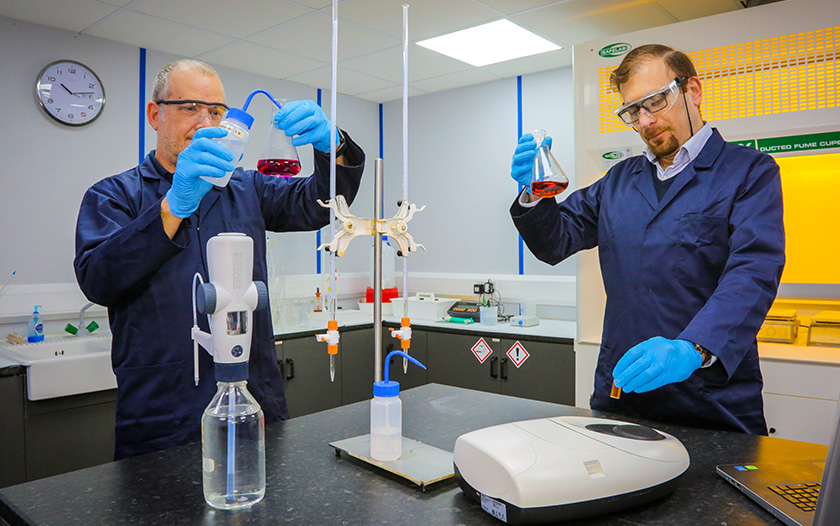 In July the ACE team welcomed an international research group to the manufacturing floor, offering valuable insight into the chemical etching process.
As our facility tours have become available, ACE has been seeing frequent requests from academic institutions and research groups in the UK and Europe who wish to explore the benefits of chemical etching in person.
The team are currently working with the research group to assist in the development of innovative components for emerging technology in the alternative energy field.
ACE have a long history of working with institutions and contributing to research, investigating how the etching process can be adapted to fit new requirements.
The team are able to provide the manufacturing know-how and the level of expertise required to advise on the feasibility of new projects, and back this up with the capacity to produce parts within short lead times. This assists researchers who often work to very tight development timelines.
Interested parties can always contact ACE to schedule a facility tour, or are welcome to visit one of our exhibitions at industry events throughout the year.
In addition to bespoke tours and expert meetings, businesses and institutions can also request an 'ACE Roadshow' where our Technical Sales Engineers provide an interactive experience, offer expert advice and help to improve existing processes.
Stay up to date with the latest from the team – Join us on LinkedIn and be part of the conversation. Want to discuss a project or learn more about our precision chemically etched components? Get in touch with our team.
Get To Grips With Chemical Etching With Our Sample Packs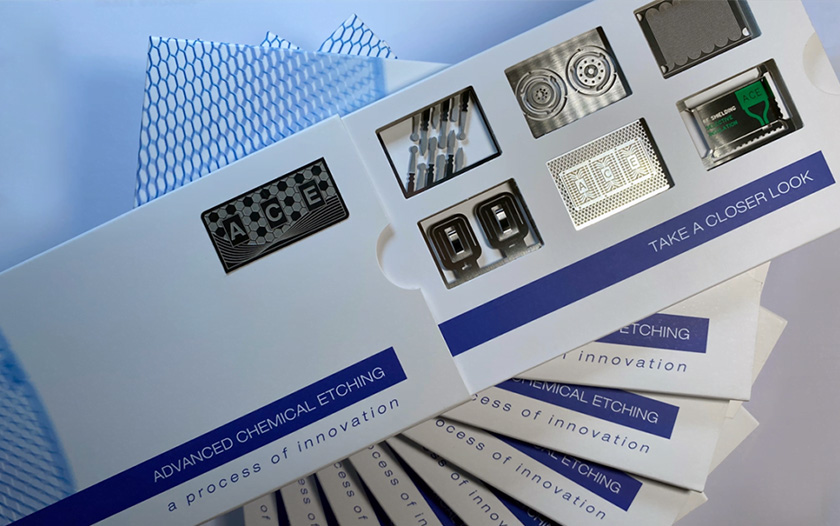 When it comes to the superior precision, complexity and tolerances offered by chemical etching, seeing really is believing.
That's why we offer our sample packs — so you and your team can discover these benefits in a way that's fast, convenient and free.
We even offer a cooling plate pack as an alternative to our full sample pack, ideal for those applications within the EV and fuel cell sectors.
Getting to grips with chemical etching is easy! Simply fill out our short online form and we'll pop your pack in the post.
No matter your requirements, our expert team will work with you to produce the high performance, lightweight and reliable parts you need. Contact ACE today on 01952 416666 or email sales@ace-uk.net for an initial consultation.