Advanced Chemical Etching – October 2022 Roundup
Published on 26/10/2022
This month Advanced Chemical Etching is working proactively to improve energy efficiency at its Telford manufacturing site. Also: a recent appointment bolsters ACE's sales and business development teams, more news about upcoming events and ways you can discover chemical etching for your next project.
In October we'll be looking at the ways the team is lowering electricity consumption throughout the facility while still providing the same excellent level of service and uninterrupted production. Also: our most recent addition to the team, ACE's appearance at Precision Fair next month, and details of how you can arrange your own ACE roadshow visit.
ACE's Energy Efficiency Preparations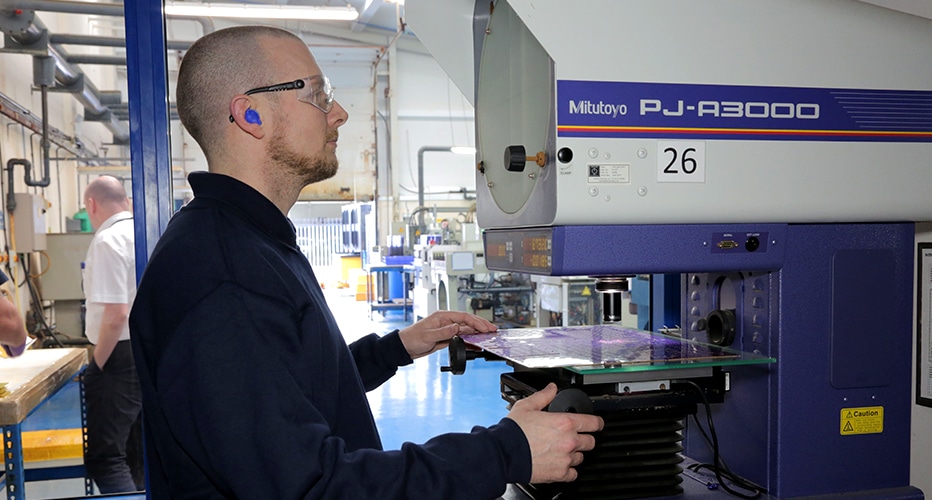 Advanced Chemical Etching is working to secure efficiencies in energy consumption within its Telford-based chemical etching facility amid concerns of energy price rises within the European and British manufacturing sectors.
ACE has a long-standing commitment to sustainability and the environment as laid out in our environmental policy. This includes reducing waste, preventing the risk of pollution and implementing energy saving procedures wherever possible.
This most recent drive towards increased energy efficiency began as part of a previously announced continuous improvement strategy, which led to the creation of the quality clinic, where initial efforts in making energy efficiencies have been focused. Improved process control and other measures to identify non-conforming material earlier within etching projects has reduced the machine time required, as well as helped to reduce chemistry costs.
Where possible energy efficient lighting has been installed within the Telford facility. Due to ACE's already well consolidated and efficient estate, there is little redundancy in space with almost every part of the premises being used productively.
New technology has been added to the manufacturing floor designed to further boost efficiency and reduce energy consumption. These include the introduction of automatic handling units which help to seamlessly move material from one process to the other, as well as new, more efficient etching machines which were introduced as part of ACE's £500k investment drive.
Can't wait to discover how chemical etching could work for you? Order your FREE sample pack today and get to grips with ACE's precision chemically etched components for yourself.
New Team Member: Chris Flynn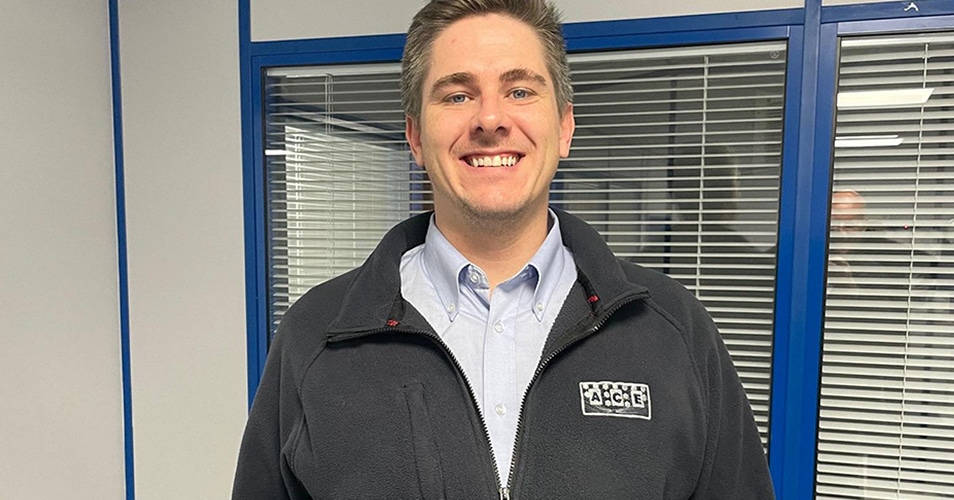 The appointment of a new Business Development Executive at ACE further expands the sales team, opening up opportunities and relationships with existing and new clients.
In October ACE appointed Chris Flynn as the new Business Development Executive working within the external sales team.
This comes as ACE progresses with its growth initiative, following the completion of a recent £500k investment drive that will see the facility increase its etching capacity by 30%.
Chris' experience within the business will be instrumental in developing existing opportunities in a huge range of sectors including aerospace, space, precision engineering, automotive, electronics, medical, EV and renewables. ACE's existing client base spans more than 25 countries, with strong demand despite a changeable industry landscape.
The external sales team works with clients to develop enquiries and educate firms about the capabilities and benefits of chemical etching for their projects. This may be to produce a completely bespoke metal part at volume, or bring the benefits of chemical etching to existing designs. These can include overcoming heat fixing limitations, achieving a completely smooth profile or weight reduction, critical factors in the development of new precision components, especially for the EV sector. 
Want to find out more about chemical etching and its applications for your project? Why not book a meeting with our technical experts? Alternatively contact ACE today on 01952 416666 or e-mail sales@ace-uk.net for an initial consultation.
Visit ACE's New Exhibition At Precision Fair 2022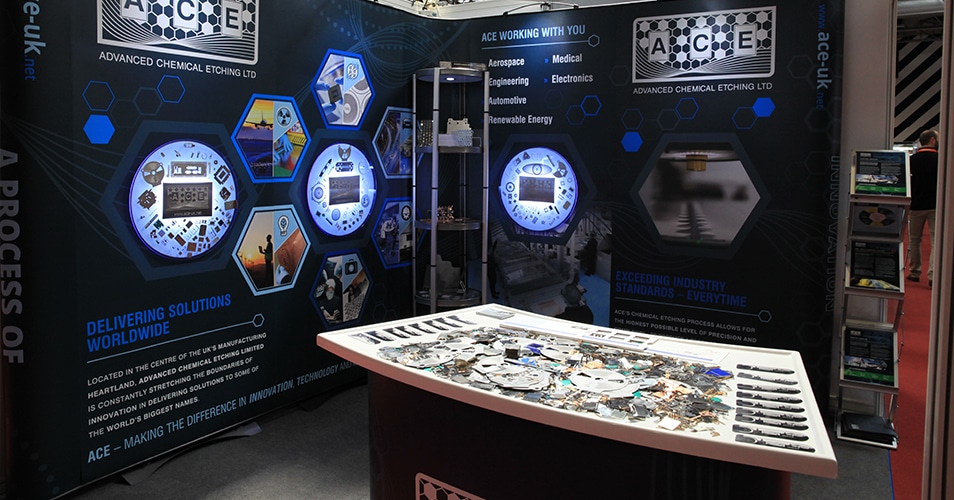 Advanced Chemical Etching is on the road again, this time to attend Precision Fair 2022 at Brabanthallen, 's-Hertogenbosch' in The Netherlands.
Come along and visit ACE's new exhibition display, where they are showcasing a brand-new graphic stand that has not yet been seen anywhere else in Europe. Advanced Chemical Etching will be joining the 2-day event, exhibiting on stand 433 on the 16th and 17th of November, 2022 between 9:30 – 17:00.
Precision Fair is a long-standing trade fair for the entire precision technology value chain. Offering you the chance to meet with top precision specialists from companies, training institutes, government agencies among many others. ACE's informative display focuses on innovative components that can be utilised in all industry sectors, from EV through to scientific instruments.
Visit ACE at Precision Fair 2022 in November. Can't make it to the event? Request an ACE Roadshow visit, where we bring the event to you. This established service is back on the roads again, giving you the chance to engage with our Technical Sales Engineers from the comfort of your own building. Our team can set-up within your facility and will explain how our services can assist in your company. Contact ACE today on 01952 416666 or email sales@ace-uk.net for an initial consultation.