Advanced Chemical Etching – October 2021 Roundup
Published on 28/10/2021
October sees further investments at Advanced Chemical Etching's Telford facility pay dividends for throughput and capacity. Learn more about what's new in ACE's October 2021 news roundup.
A previously announced increase in investment means that multiple departments throughout ACE are now able to benefit from new and additional equipment. Also this month: the team welcome an increased number of visitors for COVID-secure in-person facility tours and face-to-face meetings.
ACE Forming Benefits From New Equipment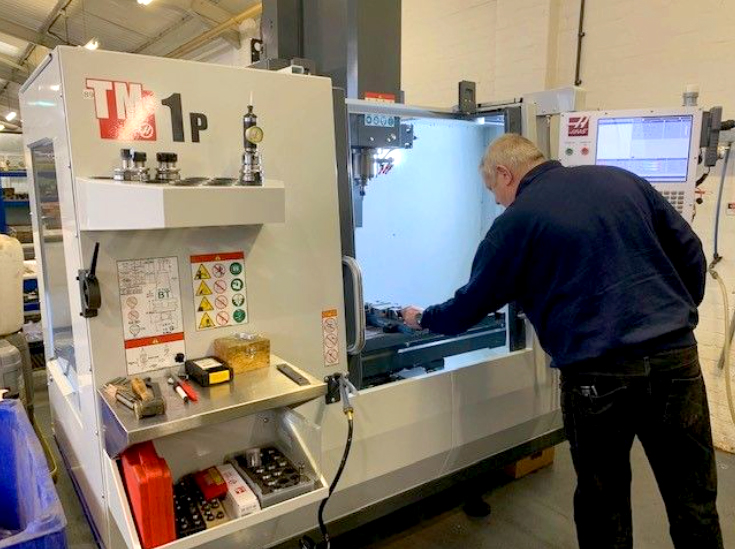 ACE's forming division has recently gotten to grips with new CNC equipment, increasing the capacity of this vital add-on service.
A new Haas 5-axis machining centre was delivered and installed at ACE's forming division in October. This adds additional capacity to ACE's forming add-on service, following an increased demand for formed parts.
ACE Forming is a division of ACE that offers added value for customers by providing a "one-stop-shop" metal components manufacturing service. As well as precision chemical etching, the ability of our forming division to offer such services as machining and wire eroding means that complex 3D metal parts can be manufactured completely in-house, from formed busbars through to folded shielding components.
Andrew Winchester, Forming Division Director, welcomed the recent addition to the department:
This exciting new addition to our machining capacity enables us to increase our capacity and improve lead times to meet our customer requirements.
The addition of this vital piece of equipment comes as part of a boost in investment at ACE's Telford facility announced earlier in the year, and adds further capacity for the forming team to provide secondary operations and further improve lead times.
Learn more about ACE Forming and how your project can benefit from our "one-stop-shop" service, get in touch with the team today or request a free sample pack to discover our processes first-hand.
Advanced Measuring Equipment Provides Boost To Quality Control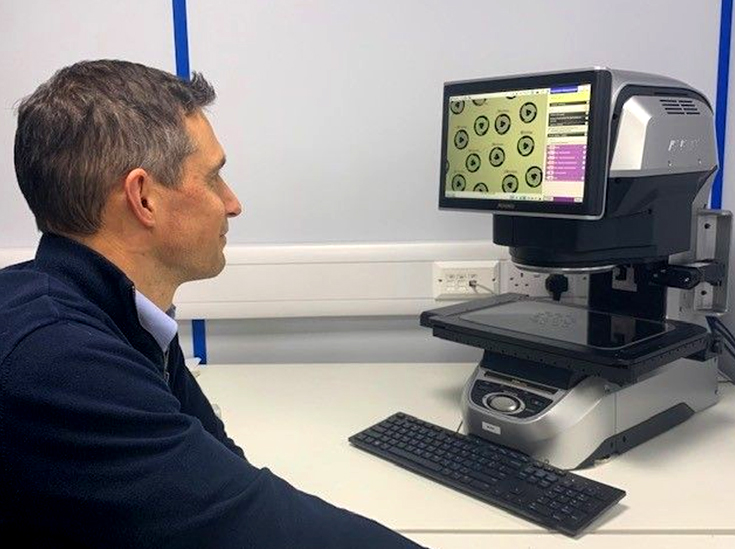 In addition to investments in manufacturing, ACE's quality control department has also received new equipment as part of a scaling strategy in line with increased demand.
The Keyence image dimension measurement system is the third such machine to be installed at Advanced Chemical Etching, assisting in the quality team's metrology processes and helping to ensure the highest possible level of accuracy and precision in parts manufactured.
The new machine offers a larger footprint for checking etched parts, increasing the speed and quantity of components that can be checked. Advanced software additionally allows the team to reverse-engineer parts, as well as export even more detailed measurement data. This assists clients who utilise APQP, CPK and various other quality control processes, helping them to meet their own internal quality control requirements.
Along with a new shadowgraph unit, this addition to the quality control department's inventory will aid in ensuring process and output stability and further increase throughput through the quality department.
Ian Radford, Quality Manager, added the following:
The Keyence machine is a great addition to our existing inspection equipment, it has the ability to measure numerous features in seconds simply by the push of a button, we have also found the automatic measurement feature particularly useful when carrying out First Off Inspections. As well as dimensionally checking parts to ensure that they meet our customers' requirements, we can also create inspection reports and even use the machine to back-engineer sample parts to create DXF data.
Keep up to date with news from the ACE team. Be sure to subscribe to our monthly newsletter to be the first to receive the latest updates.
In-Person Meetings And Facility Tours Increase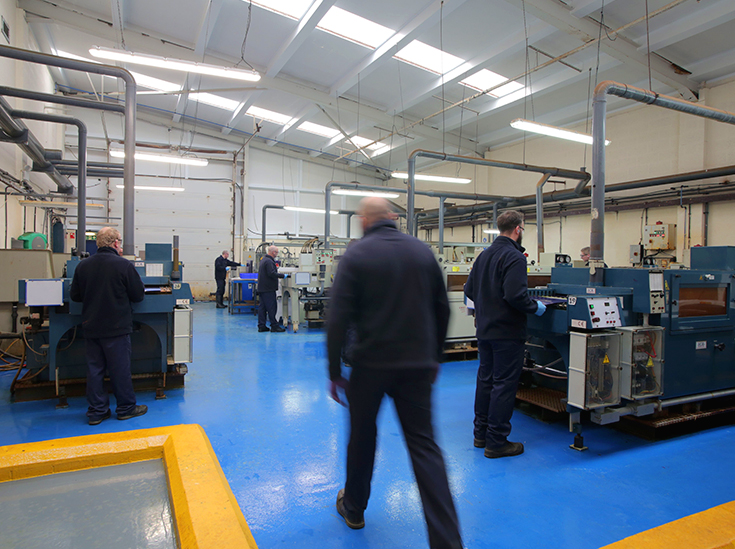 With the easing of COVID restrictions in the UK, the Advanced Chemical Etching team are welcoming increased numbers of clients and partners for COVID-secure in-person meetings, facility tours and exhibitions.
As restrictions once again ease, ACE is seeing increasing requests for in-person meetings.
During the disruption posed by the COVID-19 pandemic, the ACE team pivoted to providing online meetings and facility tours as part of an ongoing commitment to preserve customer service availability for our clients. At the same time, the team also developed safety procedures designed to ensure COVID-security during periods where restrictions were relaxed.
The team are pleased to offer in-person meetings in line with both UK government requirements and recommendations, as well as ACE's own COVID-19 policies.
This comes as further improvements and additions to ACE's automation and manufacturing systems can now be showcased to clients who are interested in utilising the chemical etching process for their metal components manufacturing requirements.
Industry exhibitions are also making a return, with the team making preparations to attend a number of upcoming events both this year and in 2022. The first of these, the Aerospace Wales Expo, is scheduled for the 9th of December 2021.
Discover Advanced Chemical Etching's superior chemical etching capability. Simply get in touch with our friendly team to arrange a meeting or facility tour.
ACE Wishes A Happy Retirement To Steve Gaston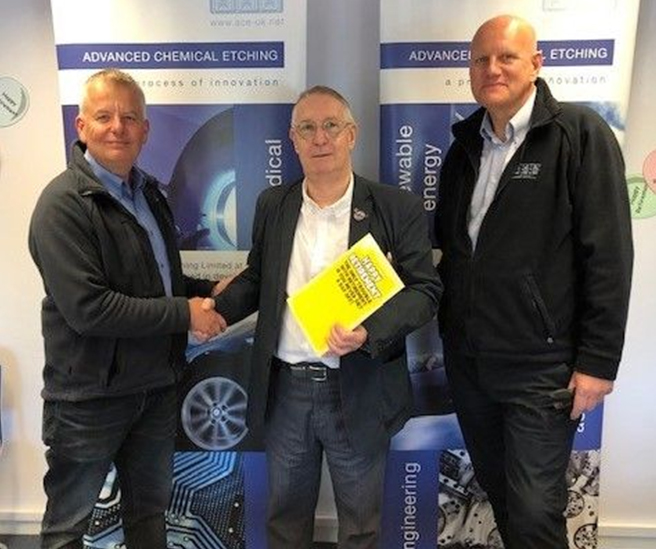 In October ACE said goodbye to Steve Gaston, External Sales, as he embarks on his well-earned retirement.
Steve has been an integral part of the ACE sales team, working to grow the business network and develop long-term customer relationships. Over the years Steve has assisted many of our clients and partners in utilising ACE's etching capabilities to advance exciting projects in the EV, Aerospace and Automotive industries.
The rest of the team wish Steve all the best for the future!
No matter your requirements, our expert team will work with you to produce the high performance, lightweight and reliable parts you need. Contact ACE today on 01952 416666 or email sales@ace-uk.net for an initial consultation.